Perhaps as one of the most important evolutions of the online marketplace, online review websites have brought the ease of an internet search and the trust of personal recommendations together, to create an immensely powerful marketing tool.
Starting with companies like eBay and Yellow Pages around the turn of the millennium, online reviews and referral marketing have infiltrated the most visited sites in the world such as Google and Facebook, inundating shoppers with personal recommendations, and 5-star ratings.
In this evolution of online marketing, lies a new responsibility for business owners. You must now claim and manage your online listings. Gone are the days of bulky books on your doorstep and naming companies "AAA" just for the top listing. Online listing sites rely on far more than the alphabet to guide their visitors.
In this article, I'll lay out for you which sites you'll want to make sure you're listed on, what information you should include on those sites, and how you should maintain and respond to reviews.
Maintaining your listings and reviews
It is critical that your business has all contact information updated as well as your business hours listed clearly. Especially as a professional services firm, you should be sure to list your services and use keywords in your company descriptions that drive the type of clients you want to target towards your listing.
There are a few major hubs of online reviews where you should focus your efforts.
Facebook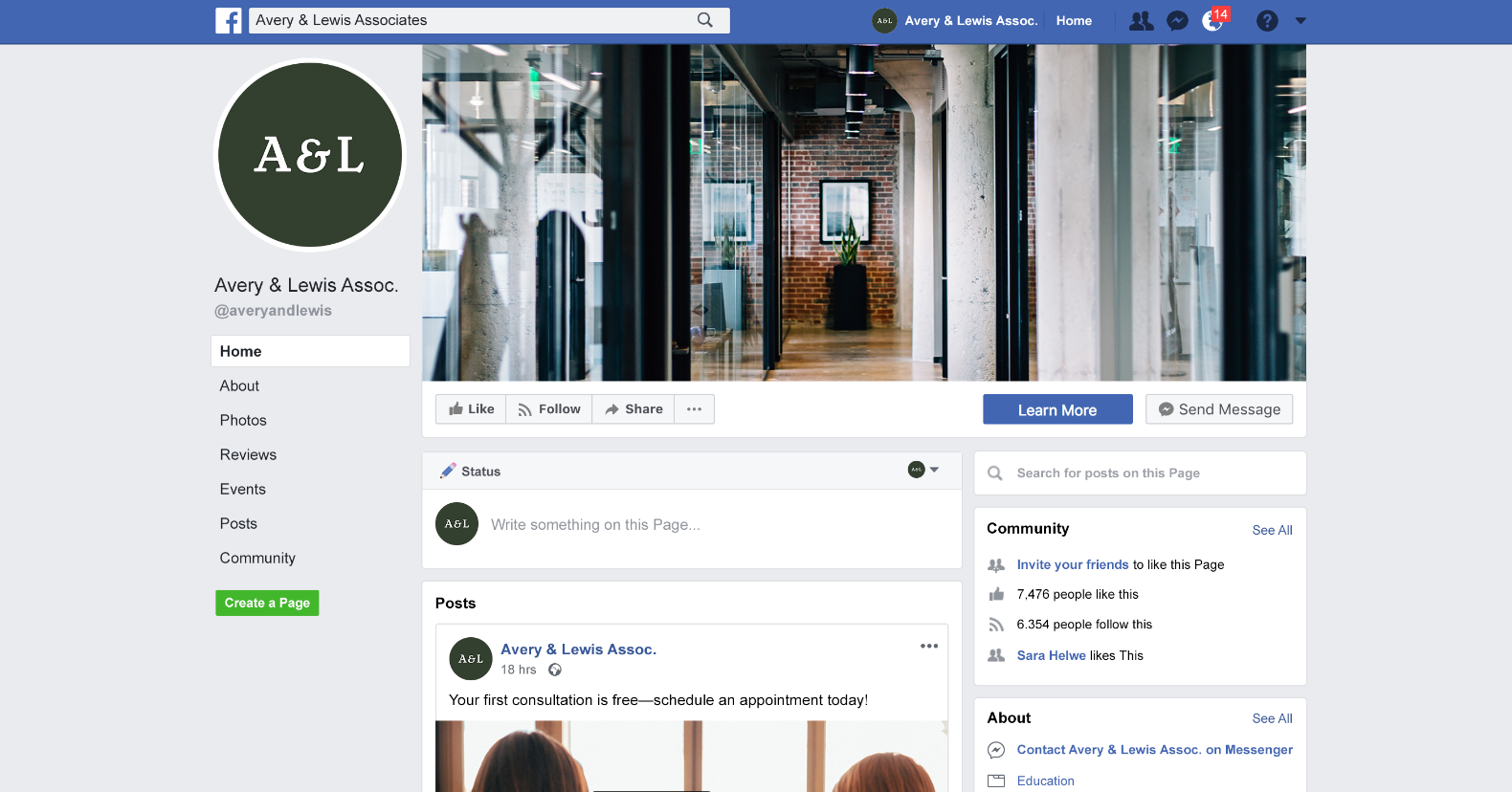 Facebook is the sixth most visited website in the world today. It boasts one of the most diverse and engaged user bases in the world. When people use Facebook, they are virtually surrounded by the opinions and recommendations of their social circle.
On your Facebook business pages, you can engage with your "fanbase" and reply to reviews. Don't forget to reply to negative reviews too, showing humility and good customer service, which can go a long way in making a good impression on other Facebook users.
With the detailed business pages available to anyone, free of charge, it should be a top priority to build out your Facebook Business page. Some may choose to outsource the work to professionals like my firm, Solutions for Growth. Professional marketing agencies can help you set up your presence using best practices, so you can get off to a running start.
Google Business Profile
Google Business Profile is conceivably the most recognizable business listing for any internet user and has risen to prominence over the last decade with the consistent addition of new features.
Its review feature is second to none, harnessing a large market share among online shoppers. As of 2018, 63% of shoppers said they check online reviews on Google before making their purchase, the highest of any online review engine.
Pro Tip: Make sure your business's hours, holiday closures, addresses, and contact information are up to date. Many users access Google Maps and the direct-dial features of Google Business Profile by clicking icons on your profile and if your information isn't up to date, you could miss a valuable phone call.
Yelp
Yelp is an online review engine that entered the online community as just that, an online review engine.
Different from Facebook and Google, Yelp has long been synonymous with online reviews, carving out a niche since its inception in 2004. As such, Yelp is still the trusted destination for reviews for over 35 million monthly mobile users. Restaurants and service-based businesses find particular success on this platform due to its loyal user base of thorough (and often long-winded) reviewers.
Industry-specific listings and review sites
You should also take special care to identify additional reviews and listings sites that are specific to your industry or service area.
For law firms, Avvo.com has ratings and reviews that can be a main driver of leads for any law practice. Just like other platforms, stars and ratings help a prospect better identify the right attorney for their needs.
With an established presence on the three major review engines, seek out other industry-specific review websites. For example, to read reviews on marketing firms, small businesses use Clutch.co.
Industry-specific online review websites can provide the reader with an extra sense of security in the recommendations they are reading, knowing that these reviews are thought-out and prompted by questions directly related to their service and expertise.
Want to learn more about the role reviews and listings play in your online marketing strategy? Check out our Ultimate Guide to Marketing for Professional Services.
How to manage your professional services company's listings and reviews
How should you manage these reviews? It's often a question we receive at Solutions for Growth. The key is engagement.
Using your voice on these websites allows future prospects to see that you interact with your audience even after their transaction, in both comfortable and uncomfortable situations. It is just as important to say "Thank you" to a happy customer as it is to handle an unhappy customer with care. Each of these interactions can leave an impression on other profile visitors.
Responding to reviews on the major sites
On Facebook, replying to a review is as simple as commenting on the review, or responding to a comment on any Facebook post.
Yelp provides the option of replying via public comment or private message. Though it's important to remember that if you handle an unhappy customer in a private message, you should always post a thank you message on the public post appreciating the resolution.
Google Business Profile's online dashboard provides a user-friendly hub for all business updates, including listing management of your Google-based reviews. Reply from within your Google Business Profile listing on your computer or the mobile app.
How to gain more reviews
At the outset, your review repository will be bare. It takes some time to accumulate enough customer reviews to have a diverse set of positive testimonials for your business.
So how can you get more reviews? Well, you've got to ask for them, of course. That is if you don't want to wait around for them to trickle in slowly over time.
Many businesses get testimonials from their customers by asking for reviews kindly. For others, those options aren't as feasible. Particularly in professional services, less formal means of asking for a review could be considered unprofessional.
Another option for generating more reviews is using an integration with your email marketing or customer management system. Systems like BirdEye use SMS text and email to request your clients to leave a review for recent services received. All that is needed is a contact list entered into their automated system. If you're using Constant Contact, BirdEye can be integrated and automatically pull needed info from your contact list. Then, it sends personalized messages to your recent customers asking them to review your services; they also have the option to have clients write reviews on a tablet once the service is completed.
Final thoughts
Online reviews are the personal recommendations of today's marketplace. With an ever-increasing number of reviews and reviewers, it is important to secure your place on the major review engines.
Facebook, Google, and Yelp, along with the other biggest industry-specific review engines like Avvo, influence the purchase decisions of a staggering 93% of online shoppers. With numbers like these, it's safe to say that a business without online reviews is fighting for a measly 7% share of the market. With a few easy steps, you can make sure your professional services business is competing for the lion's share.
Get Our Free Marketing Guide for Professional Services
Our 62-page guide to online marketing is packed with accessible, practical tips to help you get more leads and grow your business.

Share with your network