Whether you're a seasoned Facebook vet looking for a refresher course, a casual user looking for more fans, or a new business looking to launch your first Page—there's plenty you can learn from getting back to the basics.
Here are 10 things you need to do when getting started on Facebook.
1. Choose the right "type" for your business or organization
If you plan to use Facebook to market your business or organization, you're going to need to set up a Facebook Page. A Page is different from a profile, in that it is open to the public and anyone can become a "fan" (compared to a Facebook profile where people connect by requesting to be a "friend").
The first thing you'll need to do when creating your Page is pick the right "category" for your business. There are a lot of options for different business or organization types. The best way to choose is by clicking the "category" field and start typing to describe your organization. You can say things like:
Nonprofit
Restaurant
Retail store
Doctor
And plenty of others, so make sure to experiment until you find the right option
If you're not sure which category to choose, don't worry — Facebook will allow you to select up to three, so just pick the three that best describe you.
2. Pick the right profile picture and cover photo
One of the reasons Facebook is such a great marketing tool for small businesses is that it lets the owner tell their story in a visual way. When it comes to setting up your Page, there are two key elements—your profile picture and your cover photo—to help you tell that story.
Profile picture: The perfect profile image will be one your customers already know and associate with your business—like your company logo. It's not just a way to decorate your Page, it's a way to get your business or organization noticed, by making it stand out in the news feeds of your fans and their friends.
Cover photo: The cover photo is the first thing people will see when they visit your Page and will have a big impact on the type of first impression you're able to make. Its purpose is to help small businesses better tell their story in a more visual way—not to give them another place to sell their products. Don't clutter your cover photo with too much text or promotional content; pick a photo that captures your business and the attention of prospective fans.
(NOTE: The dimensions for the cover photo are 841×315 pixels. If you upload an image that's smaller than these dimensions, it will get stretched to this larger size and may not appear the way you intended.)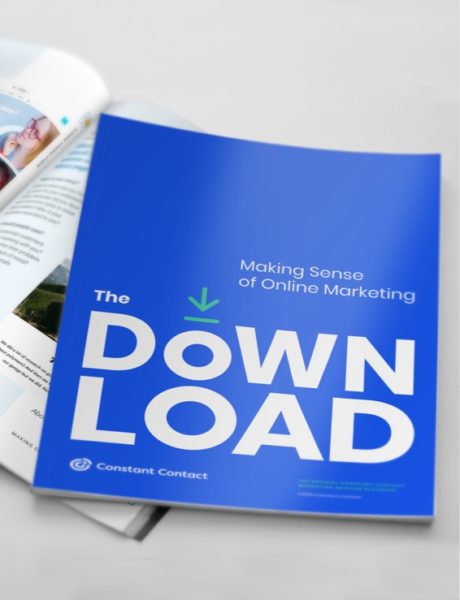 Not sure where to start with marketing? That's why we created The Download.
The Download is the ultimate practical, step-by-step guide to online marketing. In this free guide, we'll show you how people find you online and how to set yourself up for success to meet your business or nonprofit goals.
3. Tell people all "About" your business
On Facebook, people who discover your Page and want to learn more about your business should find all they need to know on your "About" section. The "About" section (which includes your Company Overview, Description, and Mission) is your opportunity to introduce your business to a prospective fan and give them an idea of exactly who you are, what you do, and why they should "Like" your Page.
Keep in mind that on Facebook, most of the people who will spend time reading your "About" section are people who are new to your business, not current customers. One way to make sure your "About" section speaks to that audience is to have a friend or family member who's not directly involved with your business read your content, and share their feedback.
4. Take advantage of all the information you're able to provide
One of Facebook's biggest benefits for small businesses over its social counterparts is the amount of information it lets brands share with their fans. In the "About" section, you're not only able to create an engaging bio to tell fans who you are and what you do, you're also able to share specific details about the operation of your business.
Under what Facebook calls "Basic Info" is a whole form that small businesses and organizations can fill out and share details like: hours of operation, accepted payment methods, and the availability of parking around your place of business. What's more, Facebook lets you access customized fields related to your industry, type of business, or services you provide. (For example, a restaurant is able to talk about the type of cuisine they specialize in or a band can share what record label they are signed to.)
Take a look at what options Facebook has for your business and provide the details you think your customers or potential customers would be looking for.
5. Tell your story by marking your milestones
Facebook doesn't just let you share details and relevant information about your business—it allows you to tell your brand's story and the milestones that define it. Some of these milestones will be immediately marked on your Timeline after you fill out your "About" and "Basic Info" sections (you should see the date you joined Facebook and the date you started your business).
But adding other milestones—like the introduction of a new product, the opening of different store locations, or the date you first hosted an annual event—is a great way to deliver important information to all the people who will soon be discovering your Page. You can also add photos to the milestone as a way to start building your Timeline.
6. Post a first update that people will want to tell their friends about
Believe it or not, at this point you're ready to share your first update: your introduction to the realm of Facebook. Because you haven't promoted your Page, it's unlikely you'll have much of an audience (if any) but it's important that you start sharing updates before you start driving people to your Page.
I recommend making your first post a combination of text and rich media—either a photo or video. The idea here is to not only introduce your business to your new audience, but to also provide something that fans will want to engage with and tell their friends about. Be creative—snap a picture of your employees doing what they do best or shoot a quick video introducing yourself to your Facebook fans. Every comment, "like," and share you receive is another opportunity to reach a new audience and supercharge your brand's social word-of-mouth.
7. Tell your network and connect your touch points
Building a fan base is not easy—especially if you're starting from scratch. However, lucky for you, your business already has plenty of fans.
If someone has already joined your email list, they most likely would love to connect with you on Facebook too.
Send out an email to your contact list, inviting people to "Like" your business on Facebook. It's easy to do with Constant Contact's email templates.
Once people "Like" you on Facebook, you'll automatically show up on their newsfeed and can begin engaging with them socially.
8. Connect with other businesses
When getting started on Facebook, it can often be intimidating to see other businesses that have had big results in building their fan base and are really good at engaging with their fans. But all businesses and organizations, no matter if they have fifty fans or fifty thousand, had to start somewhere, and most of them are probably not too far removed from where you are right now.
Use their experience as a resource for creating your own success. Find businesses in your industry that have done a good job at building a community and pay attention to what type of content is getting the most engagement from their fans. You can also connect with other local Pages and start to build a valuable social support network within your community.
9. Keep engaging!
The biggest mistake that businesses and organizations make when getting started on Facebook is not continuing to stay active after their Page is published. Real results aren't going to come from posting once a month, or just when you have something important you're trying to promote. Here are some tips to keep in mind after you've published your Page:
Be human! People come to Facebook to interact, not to buy your product or read every blog post you've ever written.
Keep your status updates short and sweet, otherwise folks won't read them.
Remember your fans like photos and videos so include rich media if possible.
Think about time of day: what time are most of your fans online and checking Facebook?
Use the 80/20 principle: Make 80% of your posts about interests your fan base shares and 20% about your brand or company.
Don't post more than 1-2 status updates per day, otherwise fans will get irritated and un-like your Page in their news feed.
10. Set achievable goals for your Page and your business
Congrats! You've just completed your first goal: get started on Facebook.
Check that off your list, give yourself a pat on the back, and take some time to think about what you're hoping to achieve from marketing your brand.
When getting started, don't overwhelm yourself by setting unachievable goals. (If you're a coffee shop expecting to have as many fans as Starbucks by the end of the year, you may be aiming too high.) Instead, focus on delivering valuable content to your fan base and paying attention to how they are engaging.
Once you feel comfortable and have started to build your community, then you can shift your focus to not only growing your fan base but to achieving actual business results from your Page.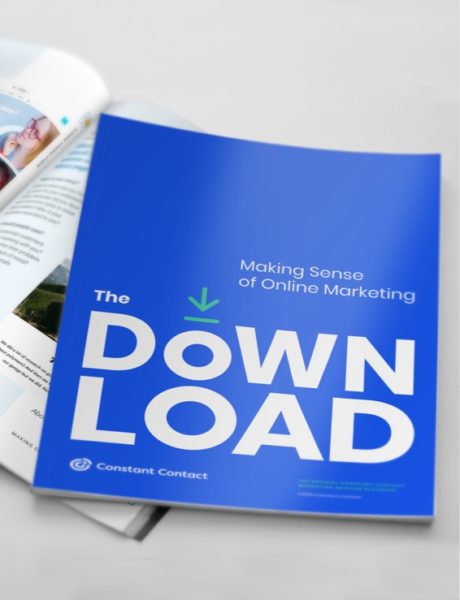 Not sure where to start with marketing? That's why we created The Download.

The Download is the ultimate practical, step-by-step guide to online marketing. In this free guide, we'll show you how people find you online and how to set yourself up for success to meet your business or nonprofit goals.

Share with your network