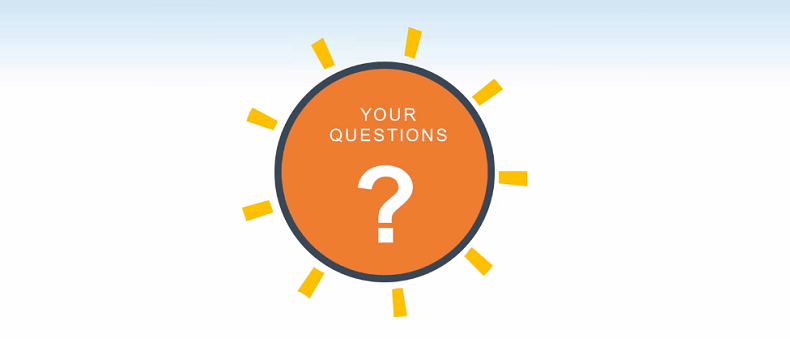 What is CASL?
CASL is the Canadian Anti-Spam Legislation that went into effect on July 1, 2014.
The legislation applies to anyone who makes use of commercial electronic messages. This means if you have an email address in your email marketing campaign that you suspect belongs to a Canadian, or if anyone opens your email in Canada, this law is applicable even if your business is based in the U.S. or any other country outside of Canada.
We received a ton of questions from Canadian and U.S. businesses, wondering how the new legislation applies to them and what they should be doing to be compliant.
Here are answers to 10 of the most frequently asked CASL questions:
1. Can you explain the three year grace period? Do we have three years from July 1st 2014 to obtain express consent?
The three year grace period that is outlined in CASL has now passed. By now, everyone is expected to be CASL compliant.
Here's a closer look at the difference between implied and express consent.
2. Does Constant Contact be providing some kind of template we can send to our contacts to get express consent?
Yes. We have developed a template that can be used to easily obtain reconfirmation from existing implied consent contacts.
We've created a fully-editable email template that you can customize and send to your email contacts. It's a fast, easy way for you to gain express consent.
Here's how it works:
Log in to your account and select the "Confirm Subscription" template from among the templates.
Add your logo and business information to the email.
Send the email to your contacts.
Any contact who clicks on the link in the CASL template will immediately be documented as "express consent."
Log in to access the template for Constant Contact Email Marketing Customers & Trialers
Log in to access the template for Constant Contact Toolkit Customers & Trialers
3. We have a list of contacts that we've been sending to for years. We've always followed the right best practices and include an unsubscribe link in every email? What do I need to do to get express consent?
Because the new Canadian Legislation has introduced new requirements for express consent, you will still need to have your existing Canadian contacts reconfirm their subscription.
We recommend sending a dedicated email to your Canadian contacts asking them to confirm their opt-in status by clicking a link within our CASL email template. When a contact clicks on the opt-in link in the email the contact will be documented as express consent by Constant Contact.
You'll be able to track and document express consent with Constant Contact by exporting your contacts as .csv file. In this file you'll be able to view the following information about your contacts:
Status (active/removed/unsubscribed/confirmed/awaiting confirmation)
Date of confirmed opt-in (if used)
Source (added by you/website sign-up form/third-party integration)
Permission status (express vs. implied)
4. If someone requests information through a form on our website and we follow up with them with a response, what do we have to do to continue mailing to them in the future?
With Constant Contact sign up forms, every new contact you add to your list is compliant with CASL.
If you are using a third-party form on your website, there is important information that will need to be listed on the form for it to qualify as express consent, under CASL.
This includes:
Clear and obvious language asking for permission to send future messages
Identification of your name, business, or organization
Valid mailing address and either a telephone number, email address, or web address
Indication that people will have the ability to easily unsubscribe at any time
5. I currently work out of a home office and, for privacy reasons, do not want to put a home address on my sign-up form. Is there any way to work around this?
If you're unable to put your home address on your sign-up form, you can set up a PO Box for your business. This is an affordable solution that will keep you in compliance with CASL, and can also be used for other business-related mailings.
6. I attend many networking events, and collect business cards from people interested in working with me. I use these cards to add contacts to my list. Do I have consent to email these people?
Under the new Canadian Anti-Spam Legislation, business cards can be used to document express consent. For this reason, you'll want to save all of the business cards you collect, even after that contact is added to your list. We also recommend making a note of when you collected the card and the name of the event you were attending.
While business cards can be used to document consent, you also need to make sure you're asking permission before adding someone to your list. You can ask someone face-to-face to receive consent verbally. You can also follow up with a personal email, asking them to join your list with a link to your website sign-up form.
Remember that networking events are a great opportunity to build new relationships for your business; don't put those relationships at risk by adding someone to your list without their permission.
7. We are an association that regularly communicates with members through email. It sounds like we only have implied consent. Are we required to get express consent from everyone individually?
Under CASL, implied consent will be valid for as long as that person is a member of your organization. If a current member leaves but still has interest in receiving updates from your organization, you will have two years from the date they leave to obtain express consent.
8. Can I send commercial emails to my LinkedIn connections?
Constant Contact does not recommend adding any social media connections to your contact list without obtaining proper consent. Doing so could put you at risk of violating CASL and damaging the relationships you have worked to build on social media.
Instead, look for opportunities to leverage your website sign-up form to encourage fans, followers, and connections to sign up.
For questions specific to how CASL applies to your LinkedIn connections, we would recommend speaking to a lawyer or contacting LinkedIn for additional information.
9. We are a Canadian company that sends emails to contacts in Canada and the US. Does CASL impact all of our contacts, or just those with .ca addresses?
The Canadian Anti-Spam Legislation is intended to protect electronic commerce in Canada. As a result, CASL applies to all commercial emails sent to Canadian contacts.
For contacts located in the US, you will need to make sure you're in compliance with the Controlling the Assault of Non-Solicited Pornography and Marketing Act, or CAN-SPAM Act.
Because managing consent for these different types of contacts can be confusing, time consuming, and potentially put your business at risk, it's a good practice to maintain express consent for all contacts.
This will ensure you have the permission you need to email your entire list with confidence.
10. I've seen a number of examples of businesses offering an incentive for people to sign up (contests, free giveaways, downloads, etc.) With CASL, are we still able to offer an incentive for people to sign up? Is this express or implied consent?
Contests, exclusive downloads, and other incentives can be an effective way to grow your email list.

If you're using another third-party app, it's important to make sure that sign-up forms that are used contain the proper language and details that are outlined in CASL. You also need to ensure that contacts have the option to easily opt-out in the future.

We do not recommend using incentives just as a means to obtain express consent. Instead, consider using any of the tools for obtaining consent available in Constant Contact.

Share with your network