Many people are looking for a new way to make money in 2021, whether due to the upheaval of the job market from the pandemic or because they want a change of pace. Due to the increasingly digital and now remote-working world, it is the perfect time to consider starting a virtual assistant business.
Starting an administrative services business doesn't have to be hard. There are some necessary steps you'll need to take to create a successful foundation for your business, but it is one of the easier businesses to start because you probably already have a lot of the necessary skills to do the job.
In this article, you'll learn what you need to get started, the steps to take to get your business off the ground, and how you can successfully market your virtual assistant (VA) business and gain customers.
Find more clients for your bookkeeping, hiring, or virtual assistant services.
Why start your own administrative services business?
Many jobs require the use of assistants in some form to help manage the day-to-day tasks involved. With the advancement of digital opportunities, assistants can now work from home, saving time and money for both the employer and the VA. Choosing to be a virtual assistant opens up the doors to setting your hours, working for multiple clients, varying the work you do, and having more freedom. Even better, the average salary nationwide is $32 per hour or $67,115 per year.
How to start a virtual assistant business
Starting a virtual assistant business follows a process similar to other new businesses. Some of the steps required when establishing your presence as a VA business include:
Deciding on your core services and packages
Setting rates
Choosing your business name
Deciding on branding
Setting up legally
Doing your research to determine your marketing path
Decide what you'll do as a VA
You can assist with numerous things as a virtual assistant, such as:
Managing emails
Booking travel
Marketing
Project management
Social media management
To start, many people choose what they're either naturally good at or what they enjoy doing. Then as they go on, they narrow down their offerings and level up their skill set to charge more or target specific clients, becoming a more specialized VA.
Set your rates
As a beginner VA, your rates will be lower until you've established yourself. Keep in mind that you don't have to charge the same rate across the board — you can vary your packages and prices to be client or service-specific. Many VAs start at $15-$20 per hour but, considering the national average is $32 per hour, charging $50-$75 per hour isn't unheard of.
Choose your business name
Many people get hung up on this step, forgetting that they can always change it later. For now, you can keep it simple, choosing to use your name. If you decide to come up with a catchy name, make sure it covers the range of your services, so people don't assume you only do what your name suggests.
Make it legal
After you decide on your name, it's important to take the legal steps necessary to take ownership of the name. This involves getting a DBA (doing business as) or establishing an LLC. You'll also need to check with your state, city, and county to determine if you need any particular forms to do business legitimately.
This is an excellent time to create a business plan and assess your business structure as well, which will help you come tax season. Speaking of taxes, you'll want a separate bank account to handle your business finances. Many people choose to hire an attorney to ensure they are doing it right. The Small Business Association can also be a source of help.
Brand your business
Branding includes:
Securing your business name as a website domain
Coming up with a logo
Determining your colors and themes
Securing social media accounts under your brand
These will help when it comes to marketing your business, which is how you will find your clients. Choosing something that enables you to stand out from other VAs is best. As you build your brand, always be thinking of how you want to be seen by your customer.
The marketing aspect of starting an administrative assistant business
Once you have established the foundation of your business, it's time to get clients. Starting out, you'll need to focus on being a thought leader in the VA space, providing others with your knowledge through blog posts and comments on social media to draw them toward you. It all falls under marketing, but the focus is relationship building at this point, not selling.
The following are key ways to begin marketing your VA business to get clients.
Website
Having a website isn't necessary to begin, but it does help you get found. Your website will house information about your services, rates, ways to contact you, booking forms, and more all in one place. There are many great examples of virtual assistant websites to draw from, and it's worth taking a look to inspire ideas.
Social media
Being on social media will give you a way to connect with potential clients on their turf. Joining Facebook groups will allow you to contribute to the conversation, meet other VAs, and connect with potential clients. It's best to focus on one or two platforms and offer up your expertise first and your services second.
Email marketing
Having an email list is one of the best ways to market to your audience. You can share pertinent information, keep contacts up to date on changes, and so on. It's also a great way to offer discounts or advertise new services.
SEO & content
Knowing how to reach potential clients is important. Whether on your website, in your emails, or on social media, your content and keywords shouldn't fall to happenstance. These examples of blog topics for VAs are a good start.
Google Ads
Ads are vital when you are first trying to get found. For those with a website, using Google Ads will help you get found faster. Investing some funds in advertising upfront will pay off in the long run.
Networking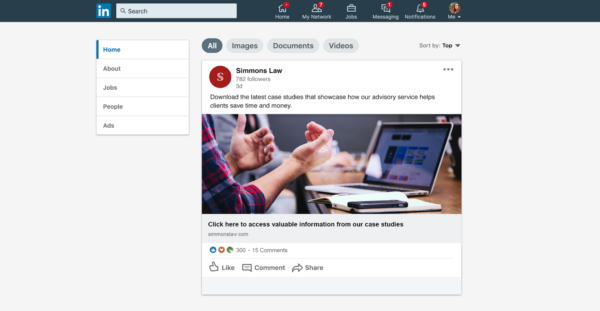 Networking is surprisingly effective in the virtual assistant world. You can also ask for referrals from friends or existing clients, which will help spread the word about your business.
Starting a virtual assistant business with the help of Constant Contact
Ready to get your virtual assistant business off the ground? Find more clients for your billing, hiring, or receptionist service with powerful tools and expert advice all in one place.

Check out our website to start a free trial or read our comprehensive marketing guide, The Download, for more information.

Share with your network