Want to know how to start a window installation business? There are several things you should consider first. This blog post starts with a review of the business side of window installation and repair and then walks you through the steps necessary to launch your business.
The Business of Window Installation and Repair
Window replacement is one of the most popular home improvement projects in the US. An average homeowner recoups almost 90% of the cost on the resale of the home.
As the US emerges from the pandemic recession, increased savings and customer confidence need to drive greater private spending on home improvements.
There are few barriers to entry into the window installation and repair business as the capital requirements for tools used by window installation contractors are relatively minor compared with those of other construction industries.
The sales case for window replacement
Your potential customers need to understand the value proposition, so you may educate them about the financial advantage of window replacement. Energy-efficient windows can reduce heating and cooling costs and qualify the customer for tax credits. New windows can also increase security, offer soundproofing, or simply, provide a better view.
Keys to a successful window installation and repair business
When thinking about how to start a window installation business, you need to know some of the basics. Here are some pointers that could help you establish a successful windows installation and repair business:
Installation quality
The choice of the right windows is only half the solution for the customer.
Proper installation is at least equal in importance to window selection. A project is not complete until the owner is satisfied with the way the windows look following installation. Also, properly installed windows usually perform up to specifications for longer than the window warranty.‌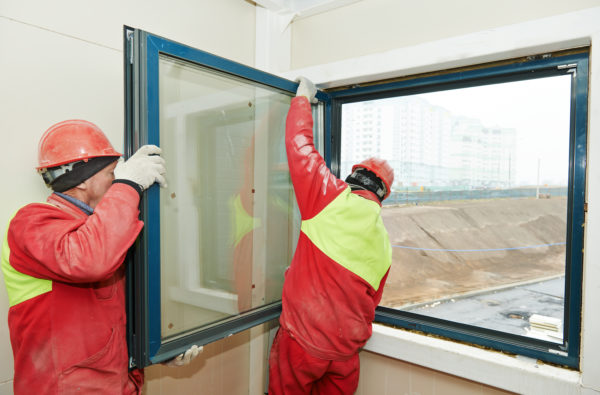 Where problems arise
Over 90% of window-related problems result from improper installation. Excessive condensation, air leaks, heat loss, and/or warped or out-of-square windows may occur because of faulty installation, not faulty manufacture.
Creating your business reputation
You need to earn the customer's trust on the launch of your window installation and repair business. To build trust, your prospects must be able to find your website, and your website must be mobile-responsive. Moreover, sharing content related to your business on social media, like Instagram and Facebook, is a way to show your potential customers you're knowledgeable and trustworthy.
Of course, you will need to do quality work and earn referrals from your recent customers.
Also, you may consider using Energy Star windows to build customer confidence or obtaining certification of your qualifications and work from an independent firm, such as FGIA, AWDI, or Installation Masters. A certification can assure your customer that you have acquired the training to create consistent installations with consistent-quality products.
Before you start your business
A clear plan is essential for success as an entrepreneur. When drawing up your plan, you should address the following topics:
‌Startup and ongoing costs
Initial costs for opening a windows installation and repair business can be relatively low, with licensing and insurance as well as tools and transportation taking up the bulk of your costs. Much of your inventory will be ordered and delivered directly to your business or the job site, thus eliminating the need for warehousing much product.
Your target market
You need to have an idea about whether your target market is residential or commercial construction, whether you will focus on new construction or repair and remodeling, and whether you will be working directly for the customer or a general contractor.
Do your research
Find out how many competitors there are in your region, and select a target market that is underserved. Determine the average project size and contractor fees in your area to ensure profitability.
Next, calculate your own costs, including labor charges, product transportation, and additional fees for preventative maintenance and specialty work. Check state and local requirements to see if you will need a business license and a residential or commercial contractor or home-improvement license.
You may also need to procure quotes from two or more brokers for business insurance for yourself and your staff and determine whether you can use your own truck or need to purchase a vehicle that is designated specifically for work.
Name your business
You can't really start a window installation business without having a name for it. Your objective should be to choose a distinctive name by which customers will recall and understand your brand. Before choosing a business name, we recommend checking availability against these sources:
Your state's business records
Federal and state trademark records
Social media platforms
Web domain availability
Your suppliers
Identify and work with reputable window suppliers that offer a variety of replacement windows, such as vinyl, fiberglass, double-pane, thermal, wood-clad, and aluminum-clad options. Also, obtain samples to show to customers. Finally, negotiate prices, credit and payment terms, and delivery options.
Branding and marketing
You can develop marketing materials, such as yard signs, door hangers, and brochures. Reserve your business name and start engaging homeowners and prospects on social media, including YouTube, Instagram, and Twitter, and capture leads from your website.
Your standard project proposal or contract should include a clause providing for display yard signs during and after installation. Moreover, you can work with an established email marketing vendor such as Constant Contact to reach out to prospects, stay in touch with your existing and past customers (to enhance referrals), and announce specials.
Finally, go door-to-door passing out brochures, and contact real-estate investors and developers.
Development of contracts and checklists
Another important step before you start your business is developing standard contracts. These contracts can include your scope of work, timetable, as well as price and payment terms.
Create a website
Start by reviewing articles on how to build a website. They will guide you through topics like customer testimonials, before and after pictures, window options, maintenance tips, and an "About Me" page where you discuss your background, qualifications, and commitment to customer service.
You will then need to purchase a URL from a website builder platform or from a website registration company.
If you don't have time or prefer to work with a specialist, then you can select a third party whom you trust to create your website, but be sure to explain your budget and timing upfront. Also, be aware that this often means you cannot change the website on the fly, or quickly at a low cost.
In summary
Now, you know how to start a window installation business. And you have the tools to plan, launch, and build your own.
Start your research and planning with the same diligence and care that you would before buying and installing windows in a customer's home. It is your money and reputation at stake, and the extra attention at the outset will avoid costly mistakes, such as lack of up-front training, inferior window suppliers, or poor cost estimating before you quote a job.
Then, make sure your branding, marketing, and social media work to support the growth of your business while you are working on customer homes. Put it all together and you'll be well on your way to building a successful window installation business.