Many ecommerce marketing solutions claim to be the Holy Grail of sales acquisition. Whether it's influencers, SEO, or Google Ads, they all want to earn not just your trust but also your marketing dollars.
But, what if you could put your marketing budget on a solution that time and time again continues to prove its worth with easy-to-track revenue? If you're considering Shopify email marketing, you'll be happy to know that it has the highest ROI of all types of marketing. In fact, for every $1 you spend, email marketing yields a return of about $36 — those are the numbers every business owner wants to see.
Email marketing makes a direct connection between campaigns and purchases by nurturing the leads that already show interest in your business. So, how can you get started with email marketing easily and effectively?
This post goes through what email marketing for Shopify is, why you should use it, how to get started, and even, what kind of emails you should send. After reading this guide, you'll be ready to plan your strategy and be well on your way to increasing sales.
Get all the tools you need to quickly find new customers and grow your retail store's sales.
What is email marketing for Shopify?
Marketing via email enables a better connection with your potential customers. As opposed to social media — which throws out your content into the universe to be found with hashtags — emails help you remarket to people who've already interacted with your Shopify page.
That is, it targets them again with a new approach that can be more appealing. You can do this and more by integrating your Shopify store with an email marketing platform. Whether it's convincing them to make that first purchase or keep them coming back, email marketing's main job is to turn leads into customers and customers into repeat business.
The added benefit of this type of marketing is that it reaches the people who actually want to hear from you. If at some point, users engaged with your product, but the timing just wasn't right, you can use Shopify email marketing to send a reminder to purchase the item later.
Say that you have a sale and you use email to nudge the customers that exited your site thinking maybe they want to be your customer but didn't make a purchase. The email you send can result in a sudden peak in revenue.
You can also use Shopify email marketing to take the engaged users of your store and turn them into customers by answering questions they might have, showing them how the product is being used by others, and allowing them to see the benefits.
Next, we talk more about what kind of emails you can send your audience.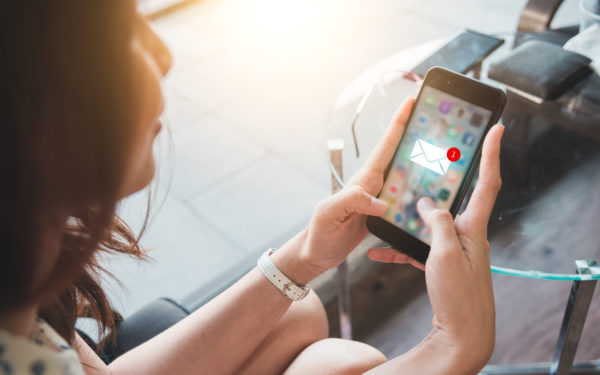 ‌Why should you use email marketing for your Shopify store?
Email marketing may be one of the older marketing methods, but it sticks around precisely because of its efficacy. People all around the world use email daily. They use email apps on their phones for timely and quick work and personal communications. That's precisely why the right email at the right time can mean the difference between becoming the product they trust and the one they "almost went with."
So, here are the main benefits of using Shopify email marketing.
‌Better, faster reach
At least 20% of marketing emails are opened within the first hour of delivery and even more throughout the rest of the first day and week.
For many business owners trying out email for the first time, the top item on the agenda is to put aside their insecurities about reaching out to potential customers.
The numbers show that they really do want to hear from you. The more your leads engage with you in their inbox, the more they'll trust you when it comes time to make a purchase. So keep at it!
Segmenting
Of course, not all your revenue comes from fulfilling the exact same need. Take a bakery for example. Some customers need a cake for an event, some need gluten-free banana bread for a snack, and some just a loaf of bread. Segmenting just means that you can target each of those needs separately by sending them the content that they want to see. Not only does it fulfill their needs but it also makes them feel seen and understood.
Automating
Sales obviously aren't everything when you're trying to create a trustworthy brand and product that keeps customers coming back. Email marketing also grows your traffic, keeps you in the minds of your customers, and directs traffic to your Shopify store.
A way it delivers these results is by allowing you to automate emails to your subscribers. From the day they sign up, users become part of your community by receiving emails that show them how you can solve their problems and improve their life.
You can keep automation going to engage them every few days or weeks to follow up on something they might be curious about.‌
Cross-selling
This is something you've probably experienced both on and offline as a consumer. If you've ever been offered an extended warranty or a compatible accessory to an item or if you've ever bought from Amazon's "People who bought this also bought" section, you've been cross-sold to.
Shopify email marketing allows cross-selling by giving you the ability to target customers who have purchased with you and offer them a similar product or service. This type of marketing is really a gift that keeps on giving, turning leads into customers and then into repeat buyers.
You can also try upselling via an automated "Still considering?" email and convincing them to buy a more expensive item as a better option than what they were first looking at. This not only helps the customer find a better quality item, but it also helps you bring in more revenue.
How can you try email marketing for your Shopify store?
Now that we're thinking less about whether to try email marketing and more about how to try it, let's talk about what steps to take to get there. First, you have to consider what provider or tool to use to help you get there.
Choose an email provider
First of all, you'll weigh out the different options for your email provider. Not all email providers will give you what you need for your business.
Which provider offers the best email marketing for Shopify out there? Choosing the right one for you will make the experience of your first email marketing campaign that much more motivating. Moving forward, it can provide you with the support you need and the tools necessary to make your email approach marketing a success.
So, what do email providers offer and how do you know if you will need the tools they provide? Let's read through some things you want to determine in order to make your search for an email provider for Shopify as straightforward as possible.
Ecommerce tools
Some providers allow for "abandoned cart emails." These are emails that follow up after someone places an item or service in the cart and then exits. They can also follow up after a purchase has been made. They deliver tracking information, ask about their experience, and even ask for a review. These tools become the engine that keeps your store from stalling.
Size of your list
Regardless of what you've heard, a big email list doesn't mean more sales. Highly engaged audiences are just as good when they have just a couple of thousand people or fewer as they are when they're in the hundreds of thousands.
It hardly matters which end of the spectrum your leads are at, there's a provider that's more able to service those needs. Keep in mind that this is one of the biggest factors deciding how much you'll need to pay, so budget for your growing business with a few months to spare.
Customer support
A preferable email service provider for those who are less experienced with Shopify email marketing offers good support. This can look like a 24/7 live chat or an FAQ section that actually solves problems for their users. This can make or break your actual use of the platform, and of course, impact your business.
Features
Every provider will offer you so many features it can make you dizzy. Break it down into actionable tools you'll actually use to increase sales. If spending on additional integrations and design details doesn't seem like something your users will be particularly persuaded by, don't make them a priority.
Build your email list
Creating an email audience is important because it's the one thing you truly own. It's not as invasive as having someone's phone number, yet not as distant as, say, a billboard. If social media was shut down tomorrow for whatever reason, these contacts would still be yours. So, how do you gather a list of contacts you can reach via email?
While it can be intimidating to ask people to sign up to hear from you, it's surprising just how many ways you can make that happen! Growing your email list can start at your in-person location by just adding a sign-up clipboard or adding an email request for people to use your wifi. Later, you can set up a sign-up page or pop-up on your website and offer something in return like a discount, a course, or a downloadable.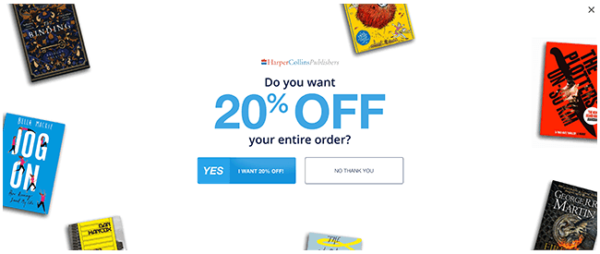 Start sending emails to your users
Now that you have a list of people who are ready to interact with your brand, it's time to start sending some emails. Of course, this won't be your run-of-the-mill "Dear Sir/Madam" template you may have used in the past. You want to separate the types of emails you want to send your users into several categories according to your goal.
Automated emails
Automated emails help leads engage with your brand even while you sleep. Think of them as customer-facing employees working even beyond overtime. They'll interact with your visitors: make conversation with them, answer their questions, and make sure they're acquainted with your store.
An automated email gets activated once a user signs up to your email list. It sends them a welcome email with content explaining what they can expect from you in the future. Once you create automation like this, new leads can constantly learn about what you offer and what sets you apart from the competition.
Addressing concerns, questions, and what drives your customers in these automated emails can really pay off. The best part about it is that it's a constant cycle of new opportunities to increase sales. Your very first email is probably the most important because, though statistics on open rates vary from year to year, they consistently show that welcome emails get the highest open rates. Make a good first impression and your leads will remember you when they're ready to buy.
Newsletters
Newsletters are a great opportunity for your business or organization to position itself in the industry by sharing relevant content.
Whether it's newsworthy, opinion-based, or sharing third-party content, staying consistent and helpful keeps your customers' inboxes primed for when a sales email comes. If your organization has a blog, newsletters are an opportune way to both share that with them and add a convenient buy button somewhere inside. After all, you really do miss every shot you don't take.
Promotional emails
Whether it's a holiday or you're running a sale for any other reason, you want your leads to know.
After all, a discount — no matter how small — is all it takes sometimes to get that customer who's on the fence. Sending an email with a clear subject line that creates urgency and states a clear offer will bring a wave of business your way.
Birthday emails
By adding a birthday question on your sign-up form (paper or digital) you can prepare to send a potential buyer a birthday email. Include a joyful message and a special discount just for them!
Making your leads feel special goes a long way in creating a connection that lasts. Don't worry, you won't have to have your agenda full of writing for your user emails. Instead, you can automate these too, so that they are sent automatically while you take care of business.
Create your campaign
So, you've decided what the best option is for you and you want to create your first email campaign. You'll be glad to know that with automation, you can create once and continue sending the same welcome email for months on end.
Of course, this means what you put in that welcome email should speak to the people you're trying to reach. Think of how you can make sure you're talking to them about what they care about. Two things that will be key for a successful email campaign are understanding your buyer personas and writing creative copy.
Imagine your buyer persona
Think of the people that come into your store. They all seem so different, yet you do hear a lot of the same questions over and over again. Separate those concerns into some buyer personas.
Start with one, and give them a name. For example, Jake is a 38-year-old man who travels often but became frustrated with the durability of his suitcase. He's looking for something stylish, durable, and lightweight.
If you sell suitcases, you know exactly how to talk to a man like Jake! Creating buyer personas makes it easier to write emails that will actually speak to the people you want to reach. You already know their concerns because you address them regularly. Now you're doing it via email and reaching even more people.
Write copy that speaks to them
Writing that email can seem intimidating but keeping your brand voice is the most important thing. Speak in a way that people understand and identify with. For a lot of brands, this means appealing to their customer's feelings.
Whether it's making them laugh, inspiring them to be creative, or moving them with a heartfelt message — you want this message to be positive because it's their first impression of you. Remind them of all the things they want to be, love to have, and wish to accomplish and how you're the handy sidekick that's here to make it happen for them.
Shopify email providers like Constant Contact offer great templates that don't require you to be a design genius. Simply plug in your business's information, brand colors, copy, and social handles. You can make your campaigns look professional, sleek, and deliver the message you want to get across quickly and easily.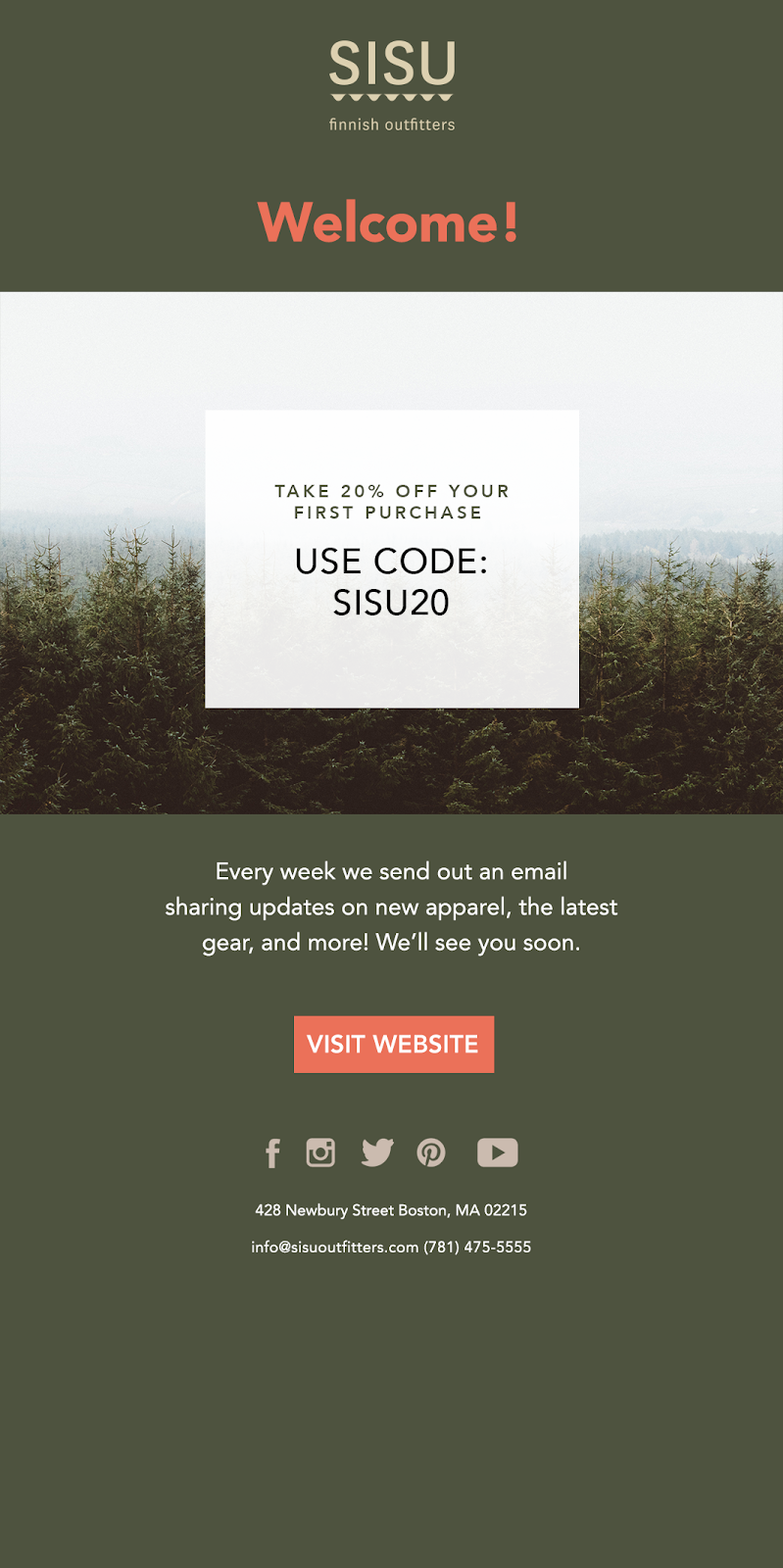 Track your results
By this point, you've created and sent your first email campaign. Congrats! Of course, email marketing isn't just sending emails and waiting for sales. A vital part of Shopify email marketing to increase sales is tracking the performance of your campaigns. If you're not a marketer by profession, it can seem like a lot of numbers and charts, but it's simpler than it seems.
Let's go through some of the main numbers you want to be on the lookout for once you've been running your email campaigns for a few weeks. Remember, you want to look at both how your welcome series performs as well as your other email campaigns.
Open and click rates
Look at the analytics of your campaign or automation and look at your open and click rates. The open rate is the number of people that opened the email compared to the number of people in your email list. On the other hand, the click rate tells you how many people out of the people that opened that email actually clicked on one or more of your links.
Conversion rates
Conversion rates tell you how many of the leads who opened your email clicked through to make a purchase on your website.
Are your users making purchases? Even a small percentage of purchases means your campaign is working. As you grow your list, that small percentage can turn into a steady flow of sales from leads that you would have otherwise lost if not for Shopify email marketing.‌
Analyze the data
These numbers on their own don't tell you everything. In fact, there are a variety of reasons that 40% or more of your subscribers didn't open the email.
The good news? It's not because they don't want your emails. Sometimes, the subject line wasn't appealing enough for them to take time from their day to open it. In other cases, it just came at the wrong time of day or the wrong day of the week. Playing around with these details can significantly improve how your users receive and interact with your emails.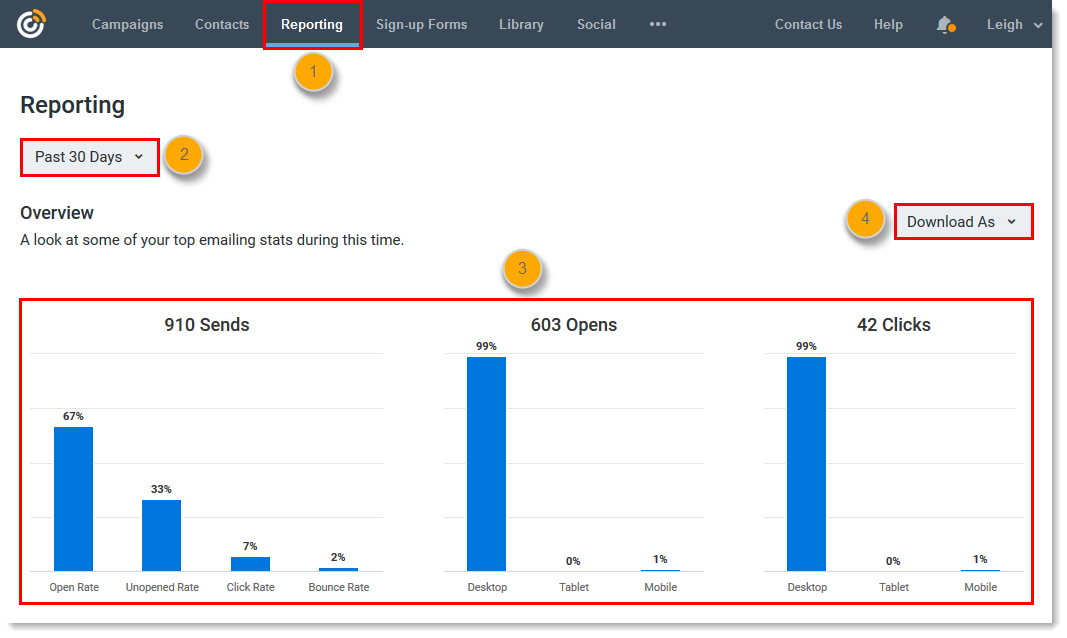 Consider making changes
If you keep seeing patterns in a lack of opens or clicks, consider making changes to get more engagement from your readers.
Perhaps a shorter subject line that gets to the point or even an earlier send time. Try not to change too many things at the same time so you can quickly get at what was making your audience reluctant to interact with your emails.
Test the campaign again
When you want to see if something different will work better than what you've done in the past, try A/B testing it to see how these changes will affect your results. This is when you test a theory on your email leads.
A theory can be, for example, "using an emoji in a subject line will result in a 10% higher open rate." You can then test it by sending a version with the emoji and one without to separate groups in your email list — a group A and a group B — to see how it performs.
Constantly improving your strategy is how you get to that automation that works for you and your leads. Start sending your campaign for a few weeks before you make any other changes so you can have accurate data about how your leads interact with the edits.
In closing
Now that you've learned what it's like to use Shopify email marketing to increase sales for your business — from choosing the best provider to building your list, creating your campaign, and tracking your results — start creating your very own strategy for increasing sales.
‌When you're ready to add your email marketing integration to your Shopify, set up effective Shopify email marketing with Constant Contact. They provide the expert advice and easy-to-use tools you need to set up successful email marketing for your business. You'll start to see that ROI in no time!