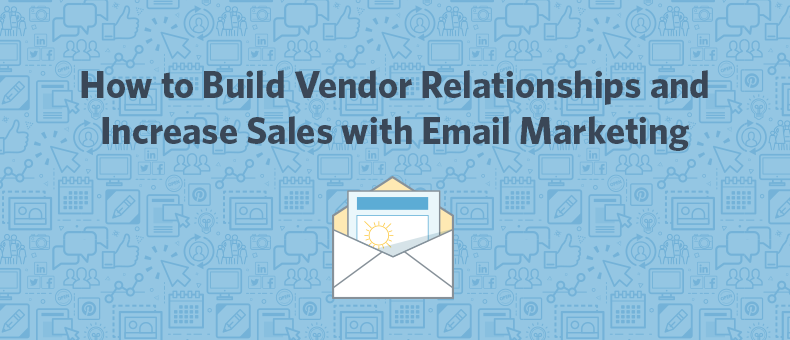 Small business owners understand better than anyone how important it is to be able to adapt to change.
This is true for all industries, but is especially true for a business like Austin-based publishing company, Octane Press.
"I've been involved in the book publishing industry for a long time, and have experienced the tremendous change that has taken place firsthand," explains Lee Klancher, founder of Octane Press. "Since starting my company in 2010, our focus has been on editorial quality. That's really been a key to our success."
Lee explains that one of the areas where change has taken place is in the way publishers reach out and build relationships with their different audiences.
"We wanted to create a model that would allow us to communicate with our direct audience, but also have an efficient way to notify our vendors when we have new books coming out," Lee explains. "Email marketing has been tremendously effective for both."
Since getting started with email marketing, Lee and his staff have learned how to use email marketing to connect with loyal customers and grow the business relationships that are critical to their success.
Here's a closer look at how they did it:
1. Understand your audience
One of the biggest benefits of using email marketing to promote your business is that you're able to target your messages to different audiences on your email list.
Using Constant Contact, Lee is able to create mailing for his two major audiences — readers and vendors — and even segment his audience even further based on past purchasing behavior.
"When people like a product and are interested in the information you send out, they are much more receptive to your message," Lee explains. "We're really thoughtful about how we organize our lists and make sure we use all the information we have available."
In addition to creating separate email lists on his own, Lee also uses Constant Contact's online sign-up forms to give new subscribers the option to choose the type of information they want to receive.
2. Email with purpose
Knowing what his audience is interested in gives Lee the ability to make smarter decisions about the emails he sends out.
Each email is created with a specific audience in mind and also has a measurable goal that Lee expects to achieve.
"We have a lot of respect for our audience and we're careful not to inundate them with unwanted information," Lee explains. "When we're reaching out to vendors, our goal is to just let them know that we have a book in stock and let them know how to order it."
After developing the copy for their vendor emails, Lee and his staff tweak the message to reach out to loyal readers with updated information about how they can place orders on their own.
3. Be consistent
With so much going on, Lee and his staff work hard to find a balance that lets them keep their audiences up-to-date without flooding their inbox with too much information.
One of the ways they find that balance is by creating a mailing schedule that coincides with their publishing dates.
Sticking to that schedule helps Octane Press stay organized, and also has a meaningful impact on how the company builds relationships.
"If you don't have a plan for reaching out to vendors on a regular basis, it's easy to let some people fall through the cracks," Lee explains. "You want to make sure you're maintaining relationships with both your core vendors and any of the smaller ones you may be working with."
4. Pay attention
When you're speaking to different audiences and are focused on achieving a number of different goals, it's important to give yourself the time to track your results.
This will allow you to see what's working well, and can also help you identify areas for improvement.
"For us, the first thing we look at is our open rates. We set really high goals for ourselves and have been lucky to see these numbers over 40 percent on a regular basis," Lee explains. "And of course, we're looking at sales and keeping track of how people are responding."
By paying attention to what's working, Lee and his staff have been able to develop an email marketing strategy that results in increased sales and new business opportunities each time they hit send.
Try it for yourself.
Small businesses have never had more opportunities to connect with the people who matter most to your business. And no tool offers a better return from your investment than email marketing.
If you think your business could benefit from using email like Octane Press, you can try it today for free.
Visit our Email Marketing for Publishing page for more content ideas, tips, and success stories!
Is email marketing right for you?
See why smart small businesses use email marketing to drive more business. We'll show you exactly what it can do for you, and ten tips to get started.
Get your Guide!
By entering your information, you permit us to reach out to you in the future.

Share with your network