Today, the success of a business relies heavily on the effectiveness of its online presence and technical content writing is the one of best ways for manufacturers to increase theirs.
Consumers research what they want to buy and who they want to buy it from online. If your business or products are not highly ranked in a Google search, then you'll struggle to get noticed. This is as true for those in search of information about specific manufacturing items as it is for those looking for clothing or housewares.
Well-written technical content, specific to your industry, is the best way to attract the attention of those who are in need of your products or services. For example, if you sell aggregate rock for cement mixing, then you need to have your name and the types of rock that you sell to come up in a search done by a construction manager — whether they are looking for specific products or just for some helpful information.
This helpful information, often in the form of blog posts, needs to come across as accurate and educational but still interesting enough to hold the reader's attention and be search engine friendly. This is where effective, high-quality technical content writing comes into play.
Ready to get new manufacturing deals and repeat business — all in one place?
What is technical content writing?
Technical content writing is the art of taking the dry, statistical, and factual based information you might find in a manual, sales copy, or educational piece and breaking it down into easily readable nuggets. Each of these dealing with a specific aspect of the broader topic.
‌Instead of the charts, tables, and diagrams often found in technical writing, technical content offers the reader examples of how the previously mentioned information can be used to solve specific issues or how it applies to given situations.
For example, a potential customer of your phone repair business buys a new phone, which comes with a hefty owner's manual. Unfortunately, no matter how many times they have read through it they can't seem to get the nuances of the autofocus on the camera. What's their next step? A Google search, of course!
Their search results will likely be a series of posts and articles containing technical content on that specific issue.
Tips for effective technical content writing
‌In many ways, the path to great technical content is similar to the path to any great content. It must be interesting enough, both visually and informationally, to hold the reader's attention and use SEO to attract the attention of search engines. The primary difference is that the technical content writer needs to be familiar enough with the specifics of the industry they are writing about to come across as a reliable source of information.‌
Here are a few tips for effective technical content writing:
Stay on topic. Losing track of what the article is about will likely cause you to lose the reader's interest.
Keep it simple. Choose a single aspect of the information and write about it clearly, in short easily digestible pieces.
Know your topic. A deep understanding of the subject you are writing on will translate to a truly helpful article. If it is not a subject you know well, do research until you do.
Use formatting to increase visual interest. Titles, headings, lists, spacing, and capitalization, when used properly, can all increase interest and readability of content as well as increase its SEO.
Use links to open doors to further research. Give your readers an opportunity to learn more by supplying them with links to credible sources and back to your blog or website.
SEO. Even the best article won't help either your customer or your online presence if it isn't search engine friendly.
Choose the right technical content topics
To provide your potential customers with the answers they are searching for, you must know what questions they are asking. The easiest way to find this out is to do a Google search, specific to an industry, and look at the "People Also Asked" list. Use the listed search topics to generate your posts, and then, search the listed topics individually to get even more possible topics.
There are also some broad topic ideas well-liked by consumers. Use the list below as a starting point and adapt to the specific of your industry.
How To. Articles with "How To" in the title attract attention, are adaptable to almost any industry, and fit perfectly into the technical content writing niche.
Lessons Learned. Give the readers some insight into how you learned what you know. This topic increases interest and trust in your brand.
Hacks. People love the idea of finding an easier way to get something done.
Common Problems. These topics are likely to be frequently searched, and by using the word "common," the readers feel like they aren't foolish for experiencing a specific issue. This raises positive feelings about your brand as well as increases their trust in it.
Lists. Lists are always appealing. Don't forget to use numbers in the titles like "X Best…," "X Ideas….," "X Tips…," or "X Fixes…"
How does it help?
‌Technical content writing bridges the gap between information and understanding for your customers. By breaking the information into small, interesting snippets, the reader is quickly rewarded. They get the exact answers they are looking for without the need to wade through information they already know or didn't care to know in the first place.
This instant gratification is a powerful motivator for your potential customers. If they associate the ability to get quick and accurate answers to their questions or issues with your company's name, they are much more likely to look into your business the next time they need something you offer.
Take the previously mentioned phone customer. If a phone repair business provided a blog post that concisely showed them how to use their phone's autofocus and the company's name was mentioned, that customer is not likely to forget the name any time soon. This does not only increase name recognition — which is vital — but also presents the company as knowledgeable and helpful.
Manufacturing and technical content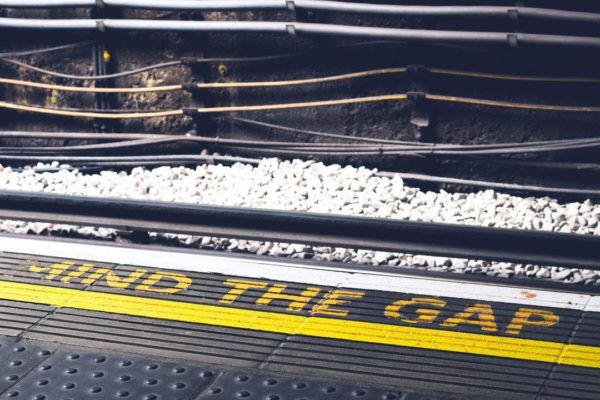 Technical content writing is a particularly helpful tool in the marketing of manufacturing products and services. Generally speaking, the folks doing Google searches about industry-specific topics have more than a basic understanding of the tools of the trade.
These people typically work in manufacturing, and they already understand what they need to get the job done. They are not looking for "sales-y" copy or a deeper understanding of the manufacturing industry as a whole. They are looking for information about specific items that'll help them achieve their goals or ways to resolve issues related to those items.
What you need to do is find a skilled technical content writer and develop a well-rounded plan to get the necessary information to the people looking for it. This includes not only the production of clear, concise, interesting copy on a blog or website but also on social media and review sites.
All of this to market your manufacturing business may seem like a great deal of work but it will pay off. For many businesses, it is well worth the cost to look into a digital marketing platform, like Constant Contact. They can help you develop a marketing plan to grow your online presence and translate that into increased revenue.
In closing
In the highly competitive online marketplace, it is not only essential that people can find your business and your products and services but also that they come to trust your brand. Offering them accurate, compelling, and easy-to-digest articles and posts is the best way to accomplish both of those goals.

Well-written technical content presents your potential customer with the information and answers they were searching for in direct, easy-to-comprehend bites. It also makes use of SEO and other search tools to make sure that your posts and articles are at the top of the list. You can improve brand awareness for your manufacturing company with these and other tips from Constant Contact. Contact them today to see how they can help you.

Share with your network