As a financial advisor, your first opportunity to impress a prospective client may be your value proposition. It is your chance to clearly show them who you are and what you do. The problem: Nearly every financial advisor has a value proposition — and many of them are generic and forgettable.
How do you make your value proposition stand out from the crowd? This article will cover:
What is a financial advisor value proposition?
Why you need a value proposition
Common problems to avoid
How to create an effective proposition
Essential elements to include
Next steps
Ready to get started? With the right tools, you can create a memorable value proposition that will stand out to potential clients.
What is a financial advisor value proposition?
Essentially, it is a statement that summarizes the products or financial services that you have to offer. It is a marketing tool that should persuade prospective customers that your service will benefit them more than the competition. As a financial advisor, your value proposition is your direct line for attracting potential clients.
A quality value proposition is concise and easy to understand. It should convince potential clients to choose you as their advisor. You should clearly answer the following questions for your clients:
Who are you? Express your values and cornerstones as an advisor or company.
What do you do? Clarify what services you offer to your clientele.
What is your process? Define the way you approach your services and what clients can expect from your process.
Why should the client hire you? Remember, the proposition is a marketing document. Use it to persuade the client to hire you over the competition.
Why you need a value proposition
A value proposition is essential to your business because it creates the first impression that potential clients will have of you. It is often the determining factor of whether a client will hire you or move on to the competition.
As such, your value proposition should not only define what you do — it should also clarify why you are the superior choice and distill it into a consumable message.
To do this, you must establish what makes you and your company truly unique. What can you offer the client that your competition cannot? Value propositions can be dry and monotonous. Setting yourself apart will put you on the fast track to success in your business.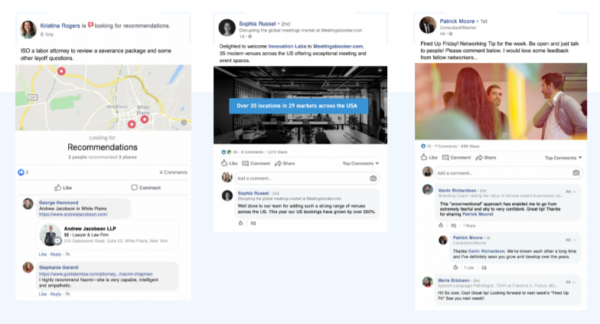 Common problems to avoid
There are many common pitfalls that financial advisors fall into when crafting and displaying their value proposition. Perhaps the most prolific issue is their generic and formal nature, which can make clients feel disconnected from potential advisors.
It is essential to be aware of these pitfalls to effectively stand out from the crowd:
Overusing empty phrases
Perhaps the most common flaw in value propositions is the failure to differentiate to the client why you are the specific financial advisor for the job. Clichés and empty promises only aggravate the issue.
When crafting your proposition, avoid overusing empty phrases such as:
"We offer a tailored solution."
"We always have your best interest at heart."
"We will anticipate your every want and need."
"We are your partner."
While potentially valuable in moderation, these assertions are often overused and can come off as disingenuous and empty.
Not utilizing online marketing tools
Financial advisors often fail to tap into online resources such as:
LinkedIn. LinkedIn is a powerful tool for connecting with colleagues and potential clients by building your network and using LinkedIn Groups.
Facebook. Facebook is a prolific part of our everyday life. More and more, modern clients will seek out the Facebook page of prospective financial advisors. Using social media marketing to grow your business and display your value proposition can unlock a new level of success.
SEO. Another underutilized tool is search engine optimization. SEO, the practice of making your website rank higher in search engine results, will help get your value proposition in front of as many potential clients as possible. Developing quality SEO can create a steady flow of leads for your financial advisor business.
Email marketing. Effective email campaigns can help direct traffic to your website and your value proposition.
Websites. Once you've developed effective SEO, make sure your potential leads have a well-organized and responsive financial services website to check out. Ultimately, quality SEO and a well-designed website will get more eyes on your value proposition.
Using a guide — such as Constant Contact's free Financial Services Marketing Guide, The Download — can help you navigate the abundance of online marketing tools at your fingertips. Utilizing effective marketing resources will elevate your value proposition and your chances of landing a quality client.
How to create an effective proposition
Now that you understand what to avoid, here are a few steps you can take to create a unique and effective value proposition:
Determine your target audience
Before you can create an effective value proposition, determine who your target audience is. This will help you truly tailor your value proposition to appeal to your customers.
Clients from different demographics have widely varying priorities and values. Make sure you know who your niche will be. Some priorities of each niche you should consider:
Building trust
Prioritizing life goals — not just finances
Protecting money
Building a better future
Think about how these values fluctuate in different client bases. Which value should you appeal to the most to land your target customer?
Be specific
Potential clients want to feel understood by their financial advisors. Too many value propositions sound robotic and generic, so make sure that yours is specific to your audience. You should demonstrate that:
You understand their specific problems, needs, or challenges — name them.
You can solve those problems, needs, or challenges — outline how.
You are motivated to meet their needs — express why.
If you and your business specialize in a niche client base, show them. Prove that you understand their wants, needs, daily struggles, and global challenges by highlighting past experiences and successes with clients who are similar to them.
Use consistent language
Beyond being simple and clear, your value proposition should use language that is consistent with the voice of your company. Consistency of voice builds trust with the customer.
Essential elements to include
A solid financial advisor value proposition will include four essential elements:
Qualities. What unique qualities do you bring to your services? How do they appeal to your target audience?
Value. Clearly describe the benefits you will provide your client. What value do you have in their business or their life? Don't be shy about highlighting your strengths or pointing to positive reviews of your business to elevate trust.
Appeal to logic. Use persuasive language and hard facts to appeal to potential clients. Do you have statistics or numeric evidence of your success with other clients? Use them.
Appeal to emotion. Consider using your knowledge of your niche client base to appeal to emotion. Touch on the value you can bring to their unique situation or family life.
Next steps
Now that you understand what a financial advisor value proposition is, why you need one, pitfalls to avoid, and how to craft an effective proposition, you should be ready to create your own.
Not quite ready? Take a few minutes to check out a few successful value propositions for inspiration and review resources for financial advisors. You can also explore tips for running effective financial advisor ads.
When you're ready, remember that effective financial advisor value propositions should:
Avoid generic and empty language.
Work well with other forms of marketing.
Appeal to your target audience.
Be specific about the unique value you bring to the table.
A brighter future for your financial advisor business is just around the corner, so get started on your value proposition today!

Share with your network