You don't have to deal with the catch-22 between finding time to learn new marketing methods or losing cash flow by hiring outside help.
You can start a ton of valuable activities and generate marketing ideas without a marketing background. While they won't always be easy, they're definitely learnable.
We have 17 beginner-friendly marketing strategies for small businesses and nonprofits to share with you today.
Let's take a look at what each of these small business marketing strategies entails, and how they can help your business.
1. Email newsletters
Whether you're a creator who wants to sell online courses or a nonprofit manager looking to increase donations, don't overlook emails for marketing.
Educational and informative emails are a great way to develop trust and loyalty in your business.
Email can also yield high financial returns — around $38 for every $1 invested.
But businesses don't just love email — consumers do, too.
83% of consumers prefer email for receiving brand communications.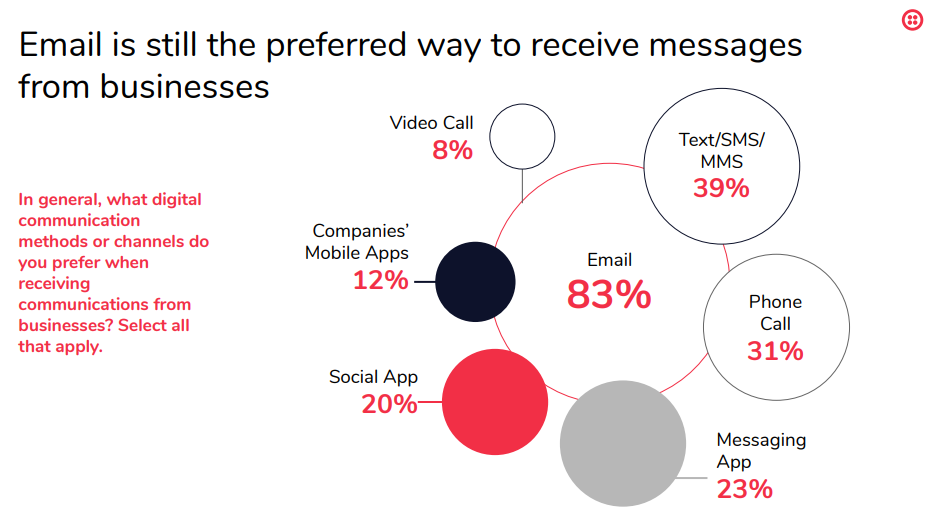 75% of shoppers reward businesses for using their preferred communication platforms by making a purchase, visiting their website, or taking similar action.
So what's stopping you?
Use these newsletter templates and this guide on how to write a newsletter email to craft emails your subscribers can't wait to read.
2. Sales emails
Most of your emails shouldn't be sales emails.
But when you do send sales emails, use knowledge of your customers' pain points to present your product as an ideal solution.
Additionally, always talk about how your customers could benefit first, and your product second.
Wealthsimple's email first discussed how customers could increase their retirement savings.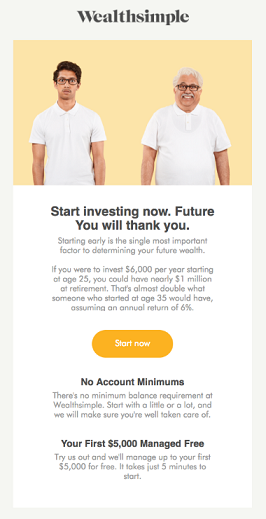 It was only after talking about the potential benefits that Wealthsimple discussed their service.
To give your sales emails some extra zing (and make your bottom line sing), use these sales email templates and guide to email copywriting.
3. List segmentation
List segmentation involves dividing subscribers into subgroups based on their interests, buying habits, and et cetera.
List segmentation can yield better email marketing results than you'd think, especially if you use these ways to segment your list.
66% of consumers are actively annoyed when retailers promote products they're not interested in. 52% of consumers feel retailers don't understand their interests and preferences, either.
To show you "get" your customers, send relevant content or product recommendations to each segment.
47% of customers have purchased something from a website after receiving an email about it, so we would say segmentation can pay off.
4. Influencer marketing
Influencer marketing is more affordable than you may think, especially working with micro-influencers.
Micro-influencers have between 1,000 to 100,000 followers.
Micro-influencers tend to have more engaged audiences than their more-followed counterparts.
One study found that Instagram influencers with less than 1,000 followers had a 10.1% engagement rate. Those with over a million followers had a 0.02% engagement rate.
To make your influencer marketing campaign a success, focus on influencers with more engaged audiences over larger ones.
More engaged audiences may visit your website more or make more purchases than less engaged ones.
5. Instagram Stories
Instagram Stories are 15-second videos that disappear after 24 hours. Over 500 million accounts use Stories each day.
Because of their length, Stories are great for delivering bite-sized nuggets of information.
You can also use Stories to help customers get to know your business better. This marketing strategist, for instance, uses Stories to give her followers a behind-the-scenes look at her life and business.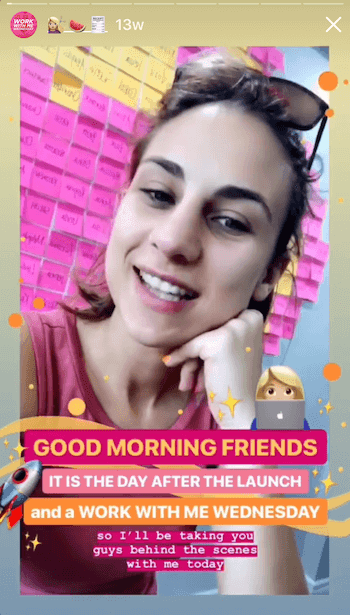 You can find out more about Instagram as a marketing tool in this Instagram 101 guide.
6. Instagram TV (IGTV)
Instagram TV (IGTV) is for videos between one to 60 minutes long.
IGTV works well for sharing richer, longer content — think tutorials, product demos, and Q&A sessions, to name a few.
Besides that, you can take a note from Gary Vaynerchuk's book and use IGTV to repurpose your existing content, too.
As you can see, IGTV gives businesses many opportunities for sharing or resharing great content.
7. Instagram Live
Instagram Live is essentially live-streaming on Instagram. Over 100 million Instagram users share or watch Instagram Lives each day.
Instagram Lives are excellent for tutorials, behind-the-curtain peeks at your business, product demonstrations, and Q&As.
This fitness company used an Instagram Live stream to share one of their workout sessions. This could convince would-be customers to sign up for their service.
To make your Instagram Live a success, check out these Instagram Live tips.
8. Start a YouTube channel
Consumers love YouTube — and it's not just for cat videos.
90% of people have said they've found new businesses or products on YouTube.
Another 80% of shoppers have said they've watched a YouTube video about a product they were planning to purchase early in their buying journey.
For those reasons and more, you should start sharing content on YouTube.
You don't need fancy editing skills or a professional-grade camera, either. Many creators use a smartphone and record themselves at home.
Besides, you can always upgrade to a fancier camera or hire an editor later on, but you can never earn back the lost time and potential from taking a chance on YouTube.
9. YouTube ads
YouTube may not come to mind when thinking of paid ads, but it definitely deserves consideration.
62% of YouTube mobile advertising time is paid attention to, whereas 45% of TV advertising receives viewers' attention.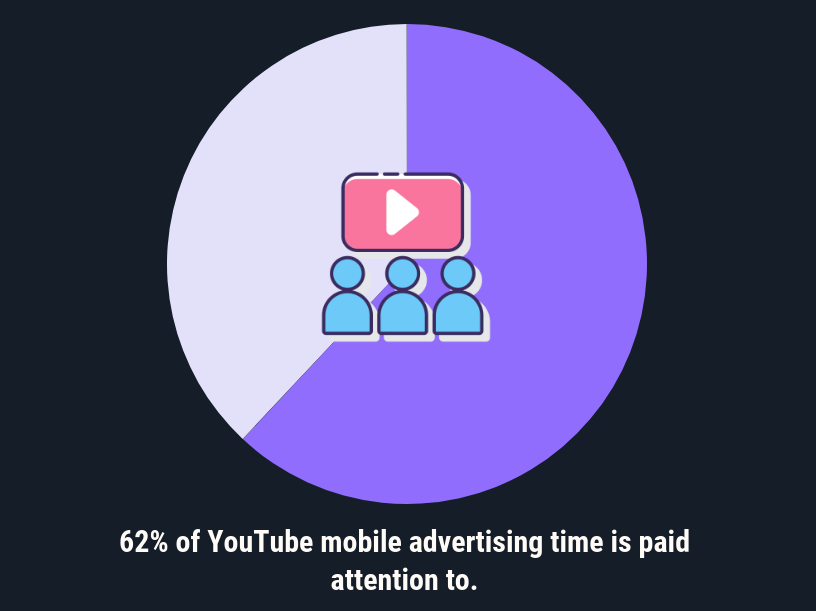 Even better, businesses don't need to create a cinema-quality ad to get viewers' attention.
YouTube's six main ad types can be used as masterfully by those with basic video production skills as those with a full video production team.
10. Pinterest
Pinterest is a visual search engine whose users use the platform for product inspiration, discovery, and research.
70% of pinners said they've discovered new brands and products there. Additionally, 60% of pinners said they've gotten ideas for what to buy on Pinterest.
Plus, 72% of Pinterest users have said they were inspired to shop on Pinterest even when they weren't looking to buy something.
To win over Pinterest's high intent and high-value customers, learn what to pin on Pinterest and follow these Pinterest content best practices.
11. Facebook groups
Organic reach on Facebook isn't what it used to be.
The organic reach of a Facebook page post is only about 6.4% of a page's likes.
But that doesn't mean you should abandon Facebook altogether — you may need to use it differently. Specifically, give Facebook Groups a spin.
There are over 10 million Facebook groups and 1.4 billion monthly Facebook group users.
Facebook groups provide great opportunities to create an intimate community where you can bond and nurture your audience to become customers.
12. Customer messaging
75% of consumers want more human interactions from companies. 65% said a positive experience with a business is more influential than great advertising.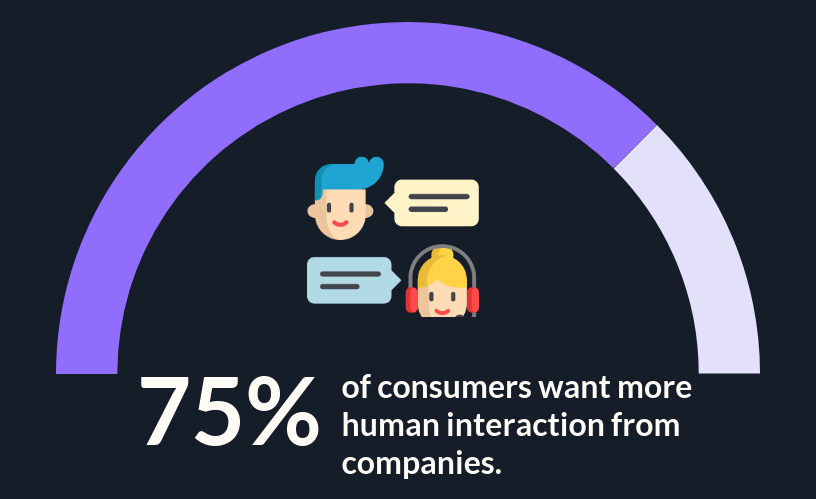 One way to deliver more human and enjoyable customer experience — and indirectly earn customers' loyalty and appreciation — is through customer messaging.
On-site customer messaging tools, such as Intercom or Crisp, allow you to answer inquiries and send marketing messages in real-time.
Call us crazy, but we think great customer service is one of the best ways to advertise your business.
13. Webinars
Webinars allow your audience to learn from and interact with your business in real-time.
Customers who get their questions answered and who feel personally valued may buy more from you or recommend you to their friends.
Even better, customers tend to stick around for a long time with webinars. The average viewing time for a webinar is 58 minutes.
67% of webinar registrations are for 60-minute webinars, too, whereas 30-minute webinars only see 8% of signups.
Put another way, webinars give you ample time to bond with your customers and move them down the sales funnel.
14. Customer testimonials
97% of customers read reviews when making buying decisions.
With that in mind, place customer testimonials prominently on your homepage and sales pages, as well as your social media pages and marketing materials.
This makes your customers' product research process much easier while also convincing them that your products are worth buying.
15. Discounts
Discounts can attract new customers and retain old ones — when used strategically, that is.
80% of shoppers would feel encouraged to make a first-time purchase if they came across a discount or offer for a business that is new to them.
93% of consumers would make repeat purchases if a company offered "good discounts," too.
To keep discounts from eating at your bottom line, offer them only a few times each year.
You could use discounts to celebrate less common events, such as a holiday special to your industry.
You can also use discounts to thank customers, as Revolution Tea did.
You can create your email coupons in a flash with Constant Contact's coupon feature.
16. Upselling and cross-selling
Upselling and cross-selling are used to encourage customers to purchase more.
A quick refresh: Upselling is when a brand recommends a customer buy a more advanced and expensive product. Cross-selling involves recommending related products to purchase alongside the original product.
1-800 Flowers offers customers multiple upsell options. Customers could purchase a basic 10-flower bouquet, or add more flowers, a vase, or a wind chime for a higher fee.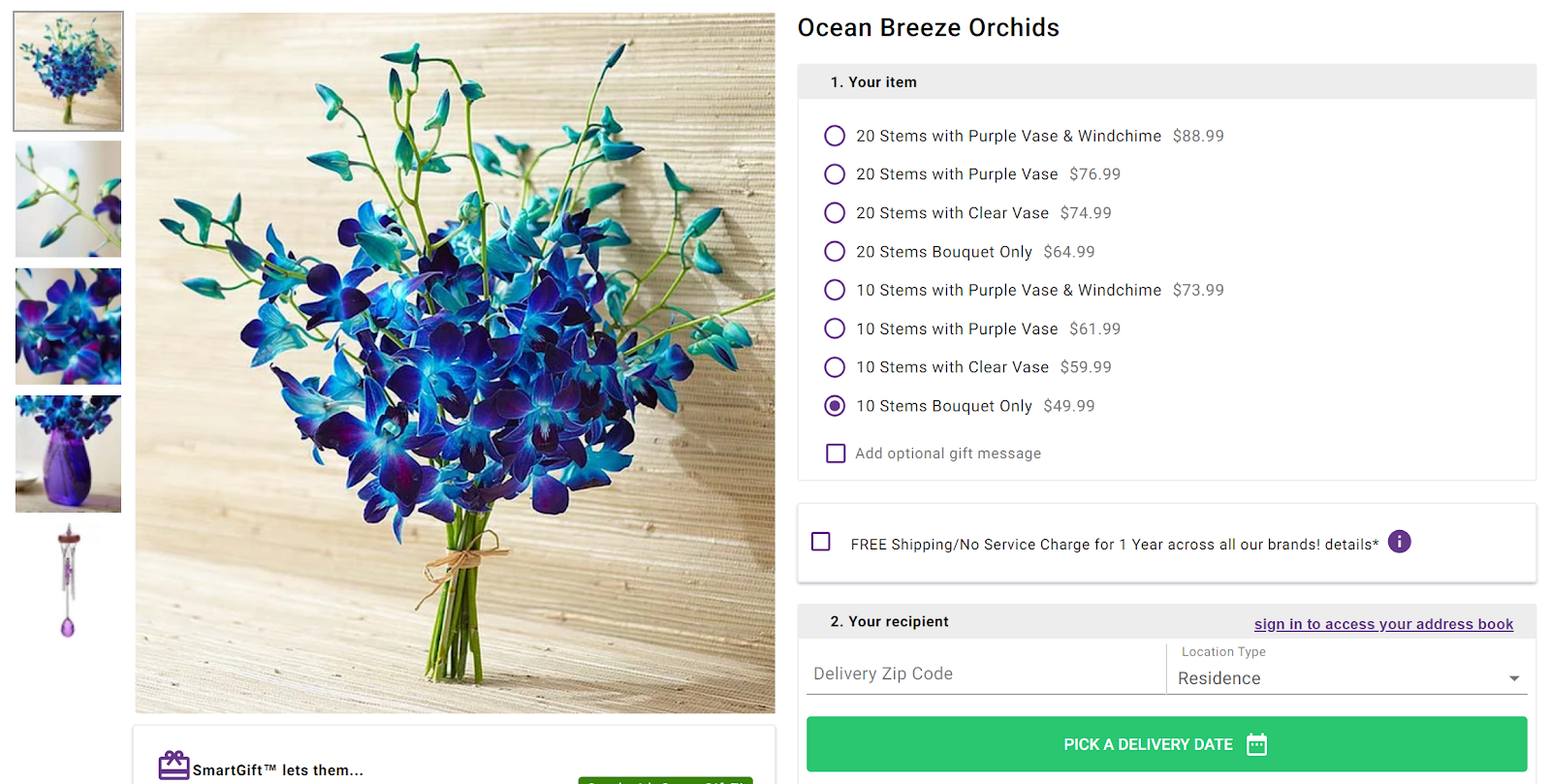 Though upselling and cross-selling are often used during the checkout process, they can be offered through email, too.
Methodical's email is an example of cross-selling since it recommends related products customers may enjoy.
When used through email, upselling and cross-selling can help you promote more of your products and encourage more sales.
17. Word-of-mouth
You're probably not the most persuasive person in your would-be customers' buying decisions — their friends and family are.
53% of U.S. consumers discover new products through friends and family. Another 57% trust their friends and family the most after finding a new product or business, as well.
This type of marketing, known as word-of-mouth marketing, is incredibly
persuasive.
To utilize it in your business, ask your customers to share their thoughts on your business with their social circles.
60% of shoppers will tell others about a brand they're loyal to, so there's little harm and much to gain by asking for occasional recommendations and referrals. You can also understand the evolution of word-of-mouth marketing and what it means for your business.
Use these 17 tactics to market your business like a pro (even if you're a beginner)
The 17 tactics we've covered today are all beginner-friendly strategies that can yield a serious return on your investment.
So what should you do first?
Log in to your Constant Contact account or start a free email marketing trial so you can start sending stellar emails your subscribers can't wait to open.
Next, read Contact Contact's online marketing blog to start learning more about the tactics we've outlined.
And lastly, experiment with the approaches you believe hold the most potential for your business. There's no better teacher than experience.
Not sure where to start with marketing? That's why we created The Download.
We know you're busy trying to grow your big idea. Because we work closely with small businesses like yours every day. Drawing on decades of experience, we're now sharing our online marketing knowledge in a free guide that's packed with tips, examples of what works and what doesn't, and a whole lot more, like: *How people find you online* *How to set yourself up for success* *How it all comes together* *How online marketing can work for you*

Share with your network