‌The COVID-19 pandemic may have halted much of the tourism industry in 2020, but the future of travel looks brighter than ever. In an American Express survey, "72% of respondents plan to spend more money on domestic travel and 64% plan to spend more money on international travel than they have in the previous year." Moreover, individuals' preferences for where they'd like to go and what they would like to do on their vacation are changing. Travel trends show that travelers are booking luxury stays, longer trips, and adventure travel experiences in lesser-known destinations.
‌As such, the tourism marketing industry has been ramping up its marketing strategies. One of the most popular strategies includes creating tourism videos that make a destination visually appealing and share a message of hope for the future. The best tourism videos of 2021 are included here, as are the top tips and tricks for creating a travel video in a post-pandemic era. Now is a better time than ever for your travel marketing to excite your audience about traveling again.
‌Why use tourism videos?
‌In general, video marketing remains the most effective marketing strategy because consumers love both sharing and watching videos. In fact, social videos garner 1,200% more shares on social media than posts that just contain photos or text. So, while travel marketing can extend from online ads to email marketing to travel apps, tourism videos are more likely to be viewed and to inspire action.
The key is creating a tourism video that strikes hope and inspiration in both seasoned and new travelers alike, including some who may have concerns about traveling post-pandemic.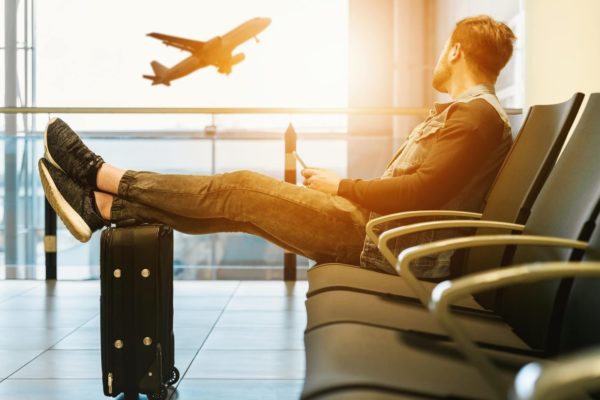 What to keep in mind for post-pandemic travel marketing
‌The best tourism videos will address travelers' concerns while also showing a particular location in a new light. After all, a "new normal" has emerged that has completely shifted regular travel practices. As such, here are the top factors to keep in mind when creating a tourism video:
‌Decision factors
While Covid is still part of the decision-making process for today's leisure travelers, rising costs and online reviews have a much greater influence.
In fact, 82% of leisure travelers are now saying that they won't book a trip without first reading consumer reviews and according to one study, "4 in 10 Millennials indicate celebrities and digital content creators have a great deal of influence on their travel decisions (38%), and nearly 6 in 10 Millennials have made a travel purchase based at least partially on a post by a celebrity or influencer (57%)."
As a travel and tourism business, it's no longer enough to have beautiful images and great travel content. You have to back up your claims with guest reviews and influencer endorsements.
‌Brand voice
In today's day and age, every business needs to be aware of its brand's voice and message. Consumers are interested in learning about a brand's values and what it stands for. This helps develop trust and loyalty, keeping consumers coming back for more.
As such, it's important to include branding in tourism videos, including a tagline, logo, or narration that reflects your brand identity.
This is especially important if your small business specializes in sustainable travel, local cuisine or traditions, or adventure travel — all of which are high on today's travelers' lists.
‌Communication
‌Of course, communication is a fundamental aspect of success for large corporations and small businesses alike. To encourage communication among travelers, many of the best tourism videos incorporate a hashtag that users can use in their own social media posts to discuss the video or destination.
For instance, in VisitPortugal's 2021 videos, they've incorporated the hashtag #CantSkipTomorrow to talk about the travel adventures that await visitors in 2021. The hashtag is both catchy and contains an inspiring tagline that excites travelers about going to Portugal.
The 5 best tourism videos
‌So, which tourism videos do the best job of inspiring travel in a post-pandemic world?
‌Portugal
‌‌Speaking of the VisitPortugal YouTube channel, this tourism video hits all the right marks. The video, narrated by a young child, focuses on the idea of "tomorrow." The narrator addresses the world itself, describing its beauty with striking visuals to match. Near the end, viewers are introduced to various individuals in Portugal, including a surf instructor and a winemaker and labels them as "tomorrow's travelers." It's hopeful, inspiring, and uses the "CantSkipTomorrow" hashtag as a call to action for viewers to explore more posts by Portugal's tourism authority and to discuss their thoughts on the video.
‌Australia‌
‌A light-hearted tone can be an effective way to create a hopeful vibe in a tourism video. The YouTube channel Australia does this in their April 2021 tourism ad specifically targeting New Zealanders who can now visit the country again. Even if this ad focuses on a particular set of travelers, it broadcasts Australia as a fun destination full of adventures, including hiking, snorkeling, cliff diving, and diving with sharks. It puts the fun that people are missing back into travel.
Kentucky‌
‌Kentucky may not be typically thought of as a top destination, but statistics prove that 69% of individuals want to explore lesser-visited places. This Kentucky video ad from Kentucky Tourism makes the most of travel video marketing while remaining aware of concerns that travelers may have when traveling in 2021.
The ad showcases the best that Kentucky has to offer in terms of sights, sounds, and activities. It repeats its brand message throughout the video as well: "Stay Close. Go Far. Travel Safe." It's at once impactful and reassuring to travelers.
‌London
‌The OfficialLondonTheatre YouTube channel focuses on a specific niche audience with this ad: theatre fans. Starting with the powerful message, "welcome back," the video incorporates the use of the video montage technique, showcasing some of London's best theaters, galleries, and museums that are re-opening. Additionally, the video portrays people getting back together to go out, a preview of what's to come in a post-pandemic world.
‌Switzerland
‌Drawing over 52 million views in just one month, this ad from MySwitzerland remains one of the best tourism videos of 2021.
The ad has two stars at its center: Robert De Niro and Roger Federer. Taking on a more light-hearted tone — much like Australia's tourism ad — this video finds De Niro calling Switzerland "too nice and too perfect" while Federer attempts to convince him to film an ad there.
In the end, the ad claims that Switzerland is the destination to go for "no drama" and the perfect place to go to enjoy beautiful scenery. It concludes with another catchy hashtag: #IneedSwitzerland.
‌It's time to travel
‌As travel kicks back into high gear, so too does travel marketing. Tourism videos continue to remain the most effective way to reach out to eager travelers, making them the best way to grow your audience and inspire travel.

Share with your network