Growing an engaged email list is one of the most important parts of creating a successful email marketing strategy.
And for a lot of businesses and organizations, it's also one of the most challenging.
You know you have something valuable to offer current and potential customers, but how do you get people to actually enter their email address to sign up?
Luckily, there are a number of tools you can use to grow your email list.
In this post, we'll take a look at real examples from small businesses and organizations that have achieved success with email marketing and cracked the "list growth" code in the process.
14 Ways to Grow Your Email List
Use a paper sign-up sheet (and let people know what they're going to receive)
While not the most high-tech option, using a paper sign-up sheet is one of the simplest ways to grow your email list. It's also one of the most effective. This is especially true if you have a retail store or a brick-and-mortar location where you interact with customers face-to-face.
The trick is to make the benefit of your email list clear. What's in it for your email subscribers? Will they receive special offers? Will they be the first to know about your new inventory?
Add a sentence or two at the top of your email opt-in form to make it clear what they'll get for giving you their email address.
Use an app
If you don't want to go old-school with pencil and paper, you can certainly build your email list online — starting with Constant Contact's ListBuilder App.
With the app, customers can quickly enter their contact information on tablets located strategically near the checkout or other high-traffic spaces. Streamlining collection and list management by automatically adding names and email addresses to preferred lists.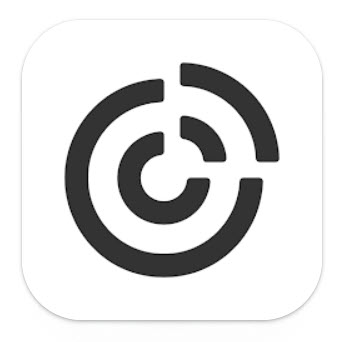 Constant Contact's ListBuilder App helps existing customers get signed up for emails. Image source: Constant Contact ListBuilder on Google Play.
Add share and join list buttons to your email
This list-growth tool is often overlooked but can be your best source of new leads. After all, not everyone who sees your email will be on your email list. And leads who arrive via existing clients or customers are more likely to trust your brand before you've even had the opportunity to nurture them.
You can achieve this with a simple prompt that encourages readers to share your email content and convince their contacts to join your email list. Share buttons especially stand out. These should encourage readers to share via email forwards and on their social media pages.
You'll also want to provide a simple means of getting these new readers to join your list. Make this as straightforward as possible with a "join list" button prominently displayed on your emails. Readers who click this button will be directed to a landing page where they can quickly submit their contact information.
Brandon Stewart, a real estate agent in Dallas, Texas, on what he learned when he began using Constant Contact in 2009.
Add a lead-generation landing page to your social media profiles
Social media offers a powerful platform to build an audience for your business. But it's also important to move relationships off social media and encourage fans and followers to join your mailing list.
This will give you a better way to reach your audience on your own terms — without having to worry about network changes or declines in reach.
To add one to your social media profile(s) simply create a lead generation landing page and then add a signup button to your Facebook Business Page or LinkedIn Organization Page, or add a link to your Instagram or Twitter Bio.
Run lead-generation ads
Speaking of social media, various social media platforms provide valuable opportunities for connecting with a vast audience. Paid advertising, in particular, offers an excellent means of attracting attention from qualified leads.
Which platforms you rely on will largely depend on your industry and target audience. Favorites include:
Facebook
Instagram
LinkedIn
Twitter
No matter where your lead generation ads are displayed, they should direct users to relevant landing pages. Upon arrival, users can complete sign-up forms and willingly join your email list. When using tools like Facebook Ads to get more leads, you can target a custom audience of users more likely to show interest in your message and offerings. To better target these ads, create multiple versions to show to different types of users.
Using Facebook Ads, Liberty Jane Clothing added more than 2,000 contacts to their email list in a single month.
"This year we decided to give Facebook Ads a try. But instead of driving people directly to our Page, we used the ad to drive people to our email sign-up form," explains owner Jason Miles. "We added 2,395 contacts in January alone. For us it was worth the investment."
Put a sign-up form on your website
Your website will be the first contact many people have with your business. Don't miss the opportunity to stay connected with new visitors.
"We're always giving people the option to join our email list when they come into the spa, but we just recently added the option for people to sign up when they visit our website," explains Christine Copertino, spa director for Allegria Spa. "The response has been great. We're seeing a ton of people signing up, and we know that these are really engaged people who will be excited to receive our emails."

Allegria Spa, on how adding an email address sign-up form to their website offered a whole new way to connect with new customers.
Sign-up forms come in all shapes and sizes. The following are especially helpful:
Pop-up. As their name suggests, these forms pop up for website visitors. Like the example above, they're impossible to miss, so this is one of the best options for getting potential customers to notice.
Flyout. Similar to pop-up forms, flyout sign-ups instantly attract attention. These slide into view, originating near the top, bottom, or even the side of the page. Their main benefit (or disadvantage, depending on the situation) over pop-ups is that they allow website visitors to continue browsing the page before they sign up or exit.
Banner. Simple yet distinctive, a banner display stretches across your web page. Banners can be placed near the top or bottom of the page to encourage visitors to join your email list.
Inline. An inline solution is probably your best bet if you have a specific vision for your sign-up form's function and location. Embedded within your site's content, these are among the most versatile and adaptable solutions for getting visitors onto your email list.
No matter which style you prefer, your sign-up form should highlight the advantages of receiving emails from your business. Be sure to emphasize your lead magnet or promo.
If you have a WordPress site, use our Constant Contact Forms plugin to add a branded sign-up form to your site in minutes. We also have web sign-up forms that can be embedded directly on your website.
Bonus: Get more email signups for free with Nift
Thanks to our partnership with Nift, you can power your sign-up form by offering a $30 Nift gift card as a thank-you to anyone who signs up for your newsletter. This is an incredible, no-cost way to boost the number of people who give you their email address. Nift gift cards can be used nationwide toward purchases of wine, food delivery, clothing and more. It takes less than five minutes to add $30 Nift gift cards to your sign-up forms and set up automated welcome emails. And if you're using Constant Contact for your email marketing, sending Nift gift cards is always FREE.
Collect email addresses when people sign up for an event
If you host events where people register or purchase tickets in advance, you'll likely already be collecting important contact information. This is the perfect time to ask people to join your email list.
"It's great to have emails that are connected to events, which are connected to a survey, and then to look at the results. It eliminates the unknown and gives me more clarity and transparency in my approach…which also makes things a lot more exciting and motivating to keep doing it!"

Carrie Bonnet, marketing director at Rains Lucia Stern, PC explains how collecting email addresses from event registrants gives you the chance to communicate with attendees after your event. For her, this includes sending a follow-up survey to event attendees.
Here's a look at how Carrie added a newsletter sign-up box to her event registration form:
Collect email addresses at industry tradeshows
Industry events, tradeshows, and conferences are the perfect place to grow your email list.
For a business like Mother Earth Pillows, these events give them the chance to connect with new customers and other partnering businesses.
"We have sign-up lists at conferences, we have one at our store, and we have a sign-up list on our website. Then we have the people who call in or are our wholesale partners," explains founder, Karen Kowal.
Look to your existing database
Don't overlook your existing database of contacts. Colleagues, friends, and family members can help kickstart your list growth. Just ask permission before you start sending them your marketing emails.
When Arlet Koseian started extendYoga she only had a few contacts on her email list.
"We started with just friends and family members on our list," Arlet explains. "That was really great because, in the beginning especially, getting feedback from friends and family is huge. I would send out a preview email to five people and see what they thought."
Once you get friends and family excited about your business, ask if they will spread the word about your email list for you.
Ask at events
Any time you're meeting with customers face-to-face, you have the opportunity to grow your email list.
For an organization like Gallery Above Penn Square, which hosts a full schedule of weekly events, asking people to sign up is an easy way to continue the relationship after the event is over.
"When people come in, we always ask if they'd be interested in receiving emails about future events," explains gallery and event coordinator Anca Bala. "It's a really easy way to get people to sign up so we can stay in touch with them after an event is over."
Use a postcard
If you want to give people the option to sign up by hand but don't have a convenient place for a paper sign-up sheet, consider using other print methods to get customers to join your list.
Boston-area restaurant In a Pickle puts postcards on tables in their dining room and invites customers to "join the club."
"We have postcards in the restaurant that you can sign up with that say 'Join our email club!' and talk about how we offer a lot of vouchers, coupons, free drinks, free parties, and contests through our email," explains owner Tim Burke.
Add a sign-up option to your membership forms
If you have a membership business or organization, you're probably already asking people for contact information when they sign up.
You can encourage them to opt-in to your mailing list online by adding an additional field to your online sign-up forms, or face-to-face when people sign up at your location.
This helped River Rock Climbing Gym grow its email list to more than 9,000 people in less than two years.
Use QR codes on your print media
Often overlooked, this tool gives visitors a way to join your email lists with their smartphones by scanning a QR code.
Once you've created your Lead Generation Landing Page, copy the URL and paste it into a third-party tool.
Here's a quick list of just some of the QR code generators available:
While most of those are free with sign-up, some may charge a fee for more advanced or customized QR codes.
When creating your QR code, the hardest decision is going to be which type of QR to go with.
Standard QR code
Standard QR codes are the familiar dots and lines contained within a square shape.
Framed QR Code
Framing a QR code helps to make it stand out from the surrounding noise while being straightforward and clear about what you want viewers to do.
Customized QR code
If you want to make your QR code stand out, you can change the background and code colors, select codes for specific data types, customize the eyeball shapes and eyeball frame shapes, and even incorporates logos or other artwork.
Not all QR code creators provide exactly the same options, so if you don't get exactly the style you want with the first one, try another.
Once you get the QR code you want, download or copy the image and paste it into any form of media you'd like. We suggest putting it in all of your print media, from business cards to fliers — even on your paper sign-up form to give people the option to either write or type their information in your form.
Grow your email list
Start by thinking about all the different places customers interact with your business and deciding which strategies will work best for you. Then, make it easy by using integrations that not only collect new contact information but also keep it synced so you can use it for targeted campaigns in the future.
Some of the most popular Constant Contact contact list integrations are:
Facebook
Instagram
Google
WordPress
Pick at least one of these email growth strategies and see how it works. You'll be amazed at what a big impact it could have on your email marketing and business success!

Share with your network