Traditionally, the most prominent place to buy perfume was in a department store or a specialty store. In the past decade, there has been a sizable shift in retail from people shopping in stores to making purchases online, which includes cosmetics and perfume. Learn how to market perfume online to build your brand and entice online shoppers to buy your fragrance.
We make it easy to get new clients and repeat business with all the marketing tools you need for your nails, hair, skin, or personal care business.
Why you should learn how to market perfume online
‌Statista reported that the beauty industry generated 49.2 billion dollars in the United States in 2020. People still like to look and smell good on a daily basis. Knowing how to market your perfume online increases your chances of successfully reaching shoppers and convincing them to try your product.
Tips for building an online presence for your fragrance
As you learn how to market perfume online, you will also have to learn to communicate your brand voice online. ‌‌Since the beauty industry is so successful, there is a lot of competition.
Building an authentic brand voice and communicating it to customers online is one way to stand out. Your brand voice starts with your website, so start by building a website and develop the rest of your digital marketing strategy from there.
Develop your website
‌Creating a consistent brand identity is crucial in helping people remember your perfume. Your website design should be consistent with the colors, fonts, and style of your brand. Also, keep your copy consistent with your branding, and tailor it to your target customer.
Your website should include a minimum of four pages: your Homepage, your About page, which communicates your story to clients, your products page, and a Contact page.
Your online shop should be located on the products page. You can call it "products," "store," or something that aligns with your brand. It should be easy to navigate and optimized for mobile devices. Some of your customers will buy directly from their phones, so make sure that your online store is mobile- responsive as well as set up to take payments from a variety of sources.
‌How to engage your customers and build relationships
Using social media is a popular way to engage customers and generate excitement around your perfume. Keep your social media messaging consistent. Your posts should personify your brand and appeal to your target customers.
Tailor your messaging. Do a search to find out keywords, phrases, and hashtags that appeal to your target customer. You can track these through Google Analytics and other analytical tools and by looking through social pages of your competitors to see which posts are the most popular. When you've found key terms, use high-quality images in your posts to make them stand out. Pay attention to the composition of each photo, creating visual appeal.‌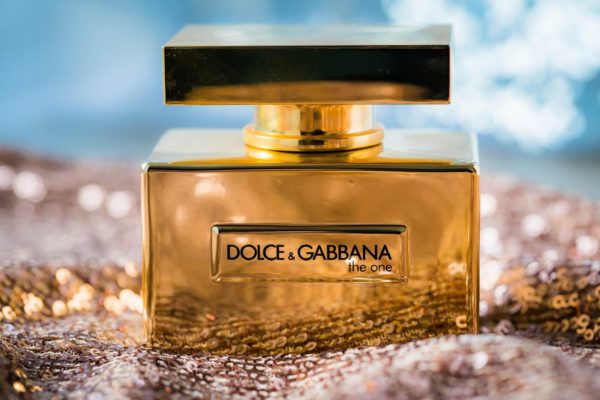 Encourage clients to leave reviews on your website and share your products on social media hashtagging your company and the name of the fragrance. You can also reach your target audience by teaming up with micro-influencers on social media. These influencers have fewer followers than regular influencers, and they might be more willing to promote your products without asking you to pay them. In general, customers also see micro-influencers as more credible.
‌Create a blog
‌The 2010s saw the rise of the beauty influencer. One early influencer who parlayed her successful blog was Emily Weiss, founder of Glossier. A 2019 CNBC article titled " How Emily Weiss took Glossier from beauty blog to $1 billion brand" details how Weiss made the transition from beauty blogger to makeup mogul.
‌You can use a blog to connect to your customers and to introduce different fragrances. One benefit to shopping for perfume in person is that you can test it to see what it smells like on you. Using a blog to celebrate different fragrances lets you describe the scents in more detail. You can draw customers in with vivid, descriptive language related to keynotes of each fragrance.
‌How to promote your perfume
Strategically using online tools to promote your perfume makes it easier for customers to find you. These strategies will help you build awareness and drive traffic to your website.
‌Target ads
‌In crowded industries including beauty, running sponsored posts is a good way to stay at the top of social media feeds. Social media ads on platforms including Instagram are cost-effective since you can set your desired budget based on the number of clicks.
Instagram lets you create promoted posts using video or still photos. Think of a sponsored post like a magazine ad, and use the same principles of composition and layout. Use vivid images to show the viewer how the perfume smells or to invoke certain feelings. Create content that is engaging and appeals to your target audience.
Videos
‌Entertaining videos can build an audience for your brand. If you have a YouTube or Vimeo account, you can start a channel informing people about various trends and topics in the perfume business, or take them on a behind-the-scenes tour showing how to create a scent. You can also embed these videos on your website so they play when someone is shopping your online store.
‌Social media contests
Use branded hashtags to run a contest in which winners receive a free bottle of perfume. Encourage your followers to promote your brand through their social media. You can randomly choose a winner from people who post with your hashtag, or you can have your followers get creative with your product. For more visibility, add other hashtags, such as #perfumegiveaway.
Post ads in a blog
Look into popular beauty bloggers to see which site offers ad space. Ask about their ad rates and advertise with those that are popular with your target audience. This is different than asking an influencer to review your product on their social media feed. It is more like a traditional magazine ad.
‌Use shoppable posts
‌Social media platforms like Instagram and Pinterest make it easy for people to shop directly from a pin or a post. Choose your best marketing images, and create shoppable pins on Pinterest. Customers can find your posts organically through the site's algorithms, and they can find your site by clicking on the pin.
Celebrate your launch
You can build a buzz around your launch by posting a countdown feature to your social media feed. Create different content ranging from teasers to full details about your new perfume and run them for a limited time leading up to your launch.
Start a TikTok contest
‌In social media marketing, TikTok is a relative newcomer, but it is popular with users of all ages. Use TikTok and your other social media platforms to run a contest in which users can enter to win free perfume. Pick a theme that mirrors your brand identity, such as getting back to nature or self-care and make sure people tag your brand as part of their entry.
Run an OTT ad
Over-the-top advertising (OTT) refers to ads that run with streaming video services. Create a 15- to 30-second commercial and choose an OTT platform such as YouTube, Hulu, or another streaming platform to run your ad. These ads are more affordable than traditional TV ads and can be targeted to audiences who would likely buy your perfume.
‌Sell through a third party
‌Another way to build awareness of your new perfume is to sell through a third-party site like Etsy. These sites come with their own brand awareness, and you get a captive audience of people who will find you more easily than through a traditional search engine. Since Etsy customers know that the site is home to small artisans, it is a good marketing channel if you don't keep a large supply of inventory.
Create a customer loyalty program
‌If you offer more than one fragrance or any additional products, start a customer loyalty program. Give existing customers an incentive to buy from you more frequently with a discount that can be reached by spending more money. When building your site, choose an ecommerce platform that either offers a client relationship management feature or that works with other loyalty programs.
Level up your digital marketing strategy today
Standing out in the beauty industry is easier with a cohesive digital marketing strategy. Use the tools discussed above to define your target customer and create a presence that appeals to their lifestyle. Be creative with your digital marketing to generate a buzz around your perfume and start watching your sales grow.
‌Learn more about digital marketing strategies and how to market perfume online in The Download.