In 2020, restaurant owners experienced a major challenge as city officials throughout America limited business opportunities in an effort to fight the spread of the coronavirus. From reduced seating to the inevitable change in consumer behavior, eat-in establishments never had it so tough.
If you've followed health protocols and are looking for ways to recover and grow in the food and beverage industry, it's time to plan your restaurant's promotion schedule. Offering incentives is the best way to encourage people to safely dine out again when they're ready — even if that means delivery or pickup.
For all kinds of restaurants, promotion ideas can help bring in new customers and invite loyal ones to return.
Here are some ideas, explained in detail below:
Connect with other big or local events.
Support local charities.
Create loyalty rewards programs.
Offer discounts for delivery options.
Launch new menu items.
Create hard-to-resist deals.
Provide incentives for social media follows.
Find restaurant ambassadors.
To implement these strategies, you'll want to have a mobile-responsive website that displays equally well on desktop computers and smartphones. If your restaurant's website doesn't include your menu, photos of your dining room, and ways to contact you, that's worth updating before your promotions begin.
Then, we'll share some examples of successful promos that can inspire you to create these promotion ideas for your restaurant.
Connect with other big or local events
Holidays don't just include the big ones like Thanksgiving or Halloween. Sometimes the holiday is a big football game in your community's college or high school. Or it's the Super Bowl. Or the national election. Think of a holiday as any event that grabs the attention of your customers. Whatever it is, you can create a promotion around it.
To connect with an event, whether it's local or international, you can start with marketing that includes images and copy connected to it. Send out emails announcing "scary good" offers of Halloween-themed apps, or post on social media reminding customers to call ahead to order catering for their family watching the big game on TV.
Check out our online marketing calendar for ideas of different holidays and major events you can plan some marketing around.
Support local charities
You're likely already communicating with your customers about your new procedures and protocols that keep patrons and staff safe for both dining in and takeout. But are you giving them a reason to buy a meal from you? If you support a favorite charity, they'll go out of their way to do so. Give-back deals and donations to local charities will encourage more people to consider your restaurant while you share your values with the community.
Try offering a set time, once a week, where a portion of the proceeds is donated to an important cause. When people are filling up the available tables either inside or outside, you can print table tents that encourage them to write a review on one of the top listing sites like Google My Business or Facebook.
Don't forget to log on and thank each person who took the time to let others know about your promotion.
Create loyalty rewards programs
If you're not collecting data on your customers, you're missing out on ways to connect with them. One way to do this is through a loyalty rewards program. Either through your website or in-person with a half-page form, you can ask for their email address, birthday, the town where they live, favorite dish, and ideas for improving service.
Once they've signed up, you can send emails offering discounts just for VIPs. Perhaps a punch card for a free appetizer or cup of coffee could work for your business, or maybe loyal customers can get a percentage off the check if they bring a family member or friend. Make the program as personalized as possible.
Offer discounts for delivery options
Today's restaurant customers are just as eager for curbside pickup, delivery, or takeout as they are for dining in. Can you create a promotion that offers a discount to everyone who orders a specific kind of service online? Think about the labor costs you can save by having fewer waitstaff on the floor, and compare the savings to the costs of takeout packaging to create a deal.
Online ordering is worth promoting, especially on social media. Consumers are already online — and possibly hungry. You can even create a budget for paid digital advertisements that will send the audience you target directly to your website with just a click.
Launch new menu items
Give people a reason to return to your restaurant with something new to try. Since people are less likely to share dishes, create new sampler plates for those who want to taste a little of everything. If your restaurant features food from a certain heritage with traditional holidays, announce new dishes leading up to the day.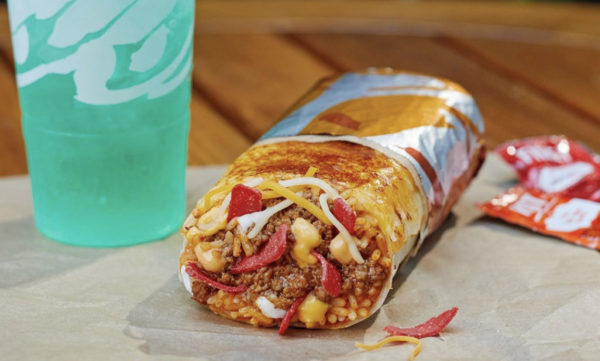 Create hard-to-resist deals
Some promotions have been around since the beginning of time, like a happy hour designed to boost sales during the naturally slow time of day. Does your restaurant offer a happy hour? What about BOGO offers for add-ons like appetizers or drinks? You can have free desserts on Friday nights or free appetizers on Sunday afternoons.
You want to give them an offer they can't refuse. Figure out exactly the audience you want to target, and then determine what they want. The better you know your customers, the easier it will be to create a promotion they'll simply love.
Provide incentives for social media follows
I once was about to order a big bowl of steaming noodles in Vietnam when I noticed a little table tent next to the chopsticks that offered 10% off if I checked in on Instagram. When that amazing dinner arrived, you know I snapped a photo and added my location.
I'm not sure I even saved $1, but all my friends who were following my stories saw where I went. For the restaurant, it was cheap and effective digital marketing. Whichever social media platform you focus on — and you should choose a primary platform for social media — encourage your customers to get active and connect right away.
Find restaurant ambassadors
Are there people in your community whom others tend to listen to? Those people are known as ambassadors, and you can employ them to provide word-of-mouth advertising for you. Create an offer that explains in detail what you expect of them and what they can receive from you. It can be a discount for food or apparel, or cash, in exchange for a certain number of social media posts.
Examples of successful promos
Need some real-world inspiration? Check out some restaurant campaign ideas from Constant Contact.

Share with your network