Word-of-mouth marketing (WOM) campaigns provide powerful tools for companies to get people talking about their products for free. It's especially effective for younger generations.
Surveys show that millennials and Generation Z, in particular, rely on recommendations from their friends, family members, and even influencers they connect with on social media when making purchases. But the practice of reading online reviews and talking to people around you when making a financial decision transcends generational differences.
So, what is word-of-mouth marketing?
Technically, word-of-mouth is a phrase that appears in the dictionary to describe a method of orally imparting information. Literally, the "word-of-mouth" definition is just the words that come from someone's mouth for someone else to hear.
For me, it's as simple as a glass of milk.
Actually, make that plant-based milk. See, I read that it takes more than 16 gallons of fresh water to produce a single glass of almond milk. I shared this fact with another friend. She then shared an article she'd read about the benefits of oat milk by a company called Oatly, and I read it too.
That is word-of-mouth marketing, and it resulted in me, at the cafe window, ordering my latte with oat milk.
Traditional word-of-mouth is basically a casual conversation between two or more people. Like talking on the phone, over coffee, or even in the hallway of your apartment building.
However, when the topic of conversation comes from a company blog, social media, or online advertising, that's online word-of-mouth.
What does word-of-mouth mean in marketing?
By publishing thought-provoking, educational, and interesting blog posts, small and medium-sized business owners can strategically turn content marketing into word-of-mouth advertising.
Benefits of word-of-mouth marketing
Word-of-mouth marketing campaigns have a valuable place along with social media and email marketing in comprehensive marketing strategies. There are many benefits to incorporating this practice into your dynamic strategy.
People trust recommendations from friends and family
You probably already know the value of properly maintaining your online reputation, especially when handling negative online reviews. But a word-of-mouth reputation happens beyond this because your customers hear about you from a trustworthy source.
WOM marketing doesn't stop after just one interaction
People love to share what they've learned, which means information that can benefit your business will continue being disseminated long after someone scrolls through your company blog.
It's cost-effective
Properly targeted to the potential customers you want to reach, one blog can reach hundreds, even thousands of potential customers.
Word-of-mouth advertising builds brands
What is good word-of-mouth? Good word-of-mouth gets people to talk about your products and services. It can be a powerful way to increase brand awareness, build customer loyalty, and increase sales.
How does word-of-mouth work?
While the basic idea is that it's one person talking to another about a company, service, or product they like, it's a bit more complicated than that. So, let's break down the different methods of word-of-mouth marketing.
Traditional word-of-mouth marketing
Anything done strategically to get people talking qualifies as traditional word-of-mouth. For example, a Florida air conditioning company's billboard reads: "Your wife is hot."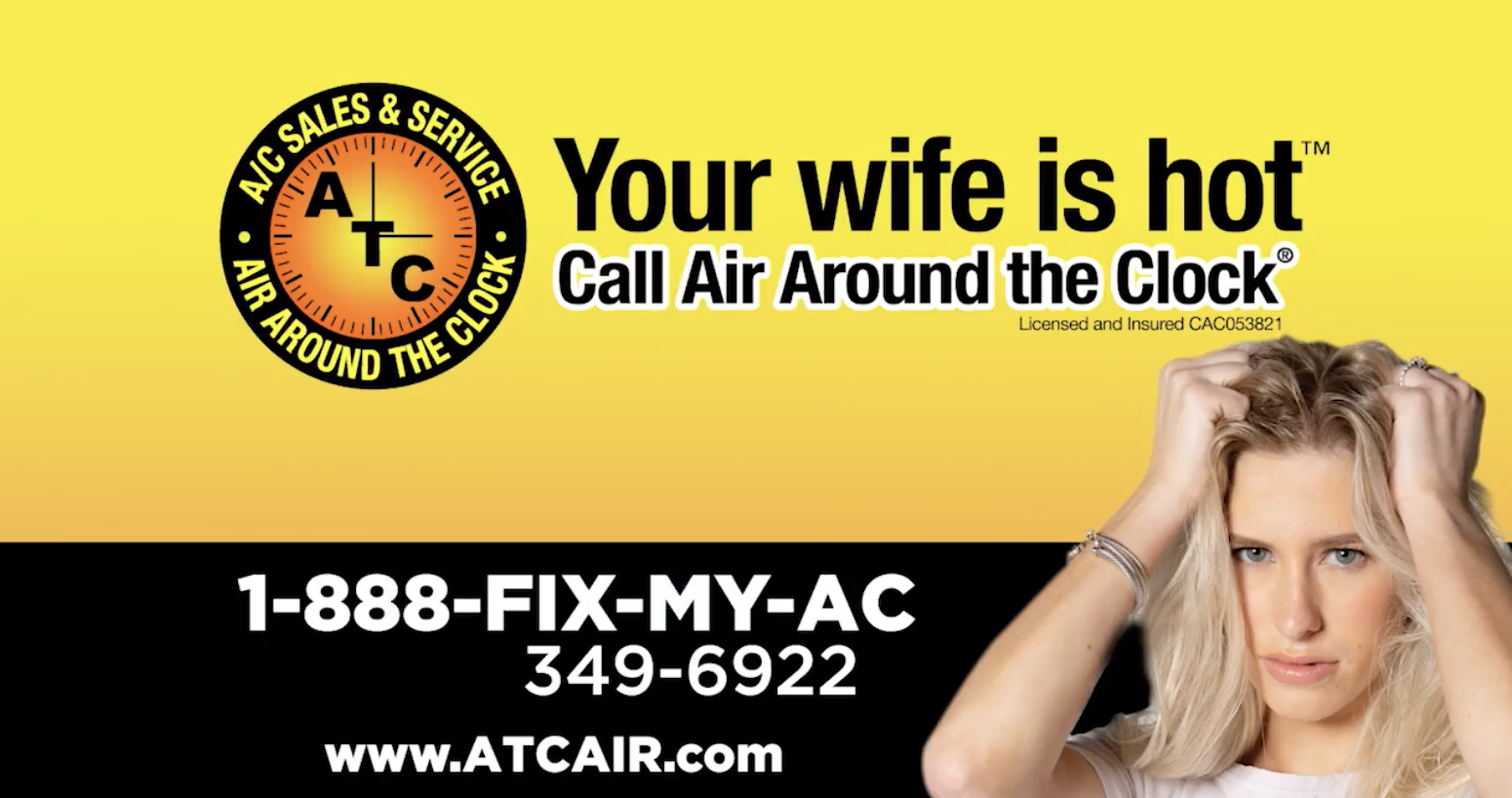 The billboard itself isn't word-of-mouth. What is word-of-mouth is the conversation that people have after driving by it. The campaign was clever and edgy. People naturally wanted to talk and laugh about it.
Online word-of-mouth marketing
Look around: Most people have their faces turned to screens. There are plenty of ways to build your word-of-mouth reputation through the internet.
Blogs
The most effective way to start a conversation is by starting a blog. A blog is a collection of free articles published on your company website that pays off over time by providing something to talk about.
To reach your future customers and get them talking, you need to take the time to deeply understand their needs and plan specific blog posts that answer their questions.
Review sites
People will talk anytime they interact with a business, and those conversations often start as reviews on sites like Google Business, Facebook Business, or Yelp! You must actively manage and respond to online reviews, especially those that don't give your business five stars.
This is the real answer to the question, "What does word-of-mouth mean?" Whether you realize it or not, you have the power to shape any conversation that has to do with your industry, products, service, or brand.
Social media sites
According to the statistic-gathering site, Statista.com, in 2008, just 10% of Americans had a social media account. In 2021, that percentage jumped to 82%.
Knowing this, you can create a strategy that weaves social media marketing with word-of-mouth advertising. Share interesting and educational links, photos, and other content with your followers to engage them.
What is word-of-mouth for social media? It's just getting people to, not only comment on your posts but to share them as well.
How to encourage word-of-mouth marketing with examples
Still wondering, in practical terms, what is the definition of word-of-mouth? Here are some ideas you can implement to get people talking about your company.
Free articles and white papers
When you integrate SEO (Search Engine Optimization) by using strategic keywords in your blogs, free articles, and long white papers, potential customers will find this material organically by conducting a typical online search.
For the best results, plan your blog topics in advance and keep to a regular publishing schedule.
Refer-a-friend programs
Because I travel extensively, I often find free places to stay through a housesitting website. I tell everyone about this opportunity thanks to the company's referral program. It's a win-win, and it works.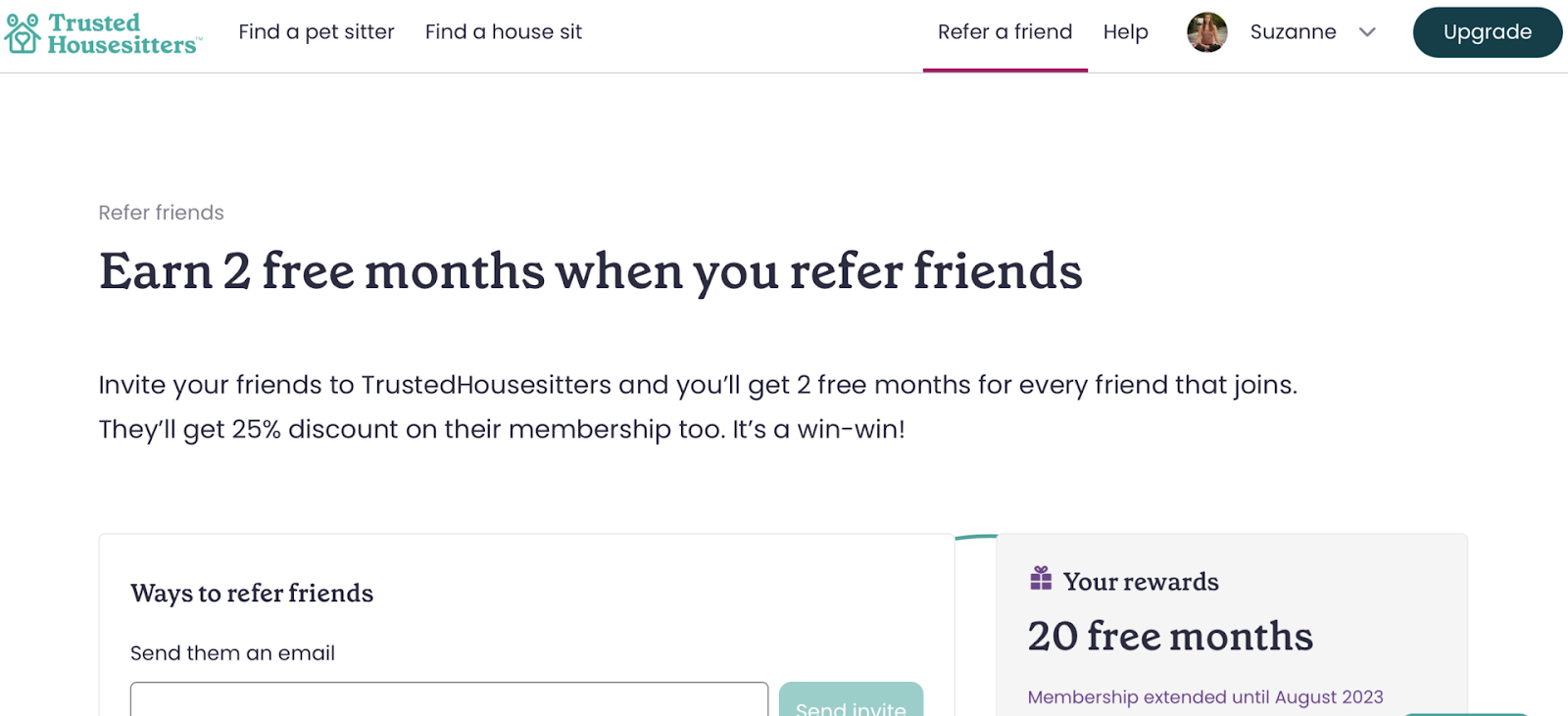 Think about implementing a referral program of your own to get your loyal customers to help you grow your business.
Giveaways
When you wonder, "what is word-of-mouth?" you may not realize all the different ways we communicate.
For instance, my friend Julie loves entering giveaways, so she often shares posts through Instagram Stories to try to win. When I see her posts, it's as if she and I were talking over coffee about this brand.
Her post is like a personal recommendation.
Work with influencers
Of course, some people on social media have a much bigger reach than Julie.
Influencer marketing is a powerful way to get people talking, partly because people who follow these savvy posters feel like they're friends.
Ask customers for ratings
Another way to get your customers to talk is by actively encouraging it on your product pages and review sites. You can ask loyal customers to rate your business, your service, and the items you're selling and then have reviews integrated into your website.
Use hashtags
Like keywords, hashtags are a great way to get organic reach online on topics people care about and want to discuss with their friends.
A hashtag is a method of labeling and discovering updates on social media. And, by using a hashtag that's relevant to your industry or topic, people can find your social post whenever they search for that hashtag.
Get active in online groups
Thanks to social media, you can also be directly involved in the conversations. Through your company's Facebook, Instagram, or Twitter accounts, you can post and reply as people discuss topics concerning your business. Ask your current customers what groups they're in online and join them.
A word of warning: Be careful not to be too sales-y with what you post. The key to word-of-mouth is developing a natural conversation.
Tips for targeting your audience
Not everyone will talk about topics related to your products and services, which is why it is essential for business owners to gain an in-depth understanding of their target audience.
Knowing exactly whom you are talking to will make word-of-mouth marketing — and everything you do to promote your business — much more successful.
First steps to make word-of-mouth work for you
What is word-of-mouth marketing? Now you know that it's simply creating an opportunity to get people talking about your business.

As the first step to building a word-of-mouth reputation, start with an educational and entertaining blog. Think about the topics your customers are already talking about and publish articles that answer their questions.

To find out if it's working, survey your customers on how they heard of your business and track your results based on your business goals. And, don't forget, word-of-mouth is a long-term goal, so don't expect overnight success. Instead, be consistent and keep at it. Soon enough, you'll see how word-of-mouth marketing contributes to your business's success.

Share with your network