Do you love social media? Are you digitally savvy and capable of keeping multiple projects on track? Do you like the idea of shepherding the social campaigns of different businesses and individuals? Most important question: Do you think you might want to become a social media consultant?
Social media marketing isn't going anywhere. The average American has 7.1 social media accounts‌, and users spend an average of 142 minutes per day on messaging and social networking platforms.
Businesses are eager to take advantage of the brand exposure and website traffic they can gain with social media. But not everyone has the experience necessary to optimize their social media presence. That's where you come in.
What a social media consultant does
A social media consultant develops and manages social media content and platforms. Within that broad description, there are multiple potential services. Some consultants provide the whole menu while others specialize.
Your day-to-day job could require you to do any or all of the following social media consulting services.
Manage platforms and communities
Levels of involvement vary. At the high end, you may take complete charge of your client's social accounts, ensuring that they're current and active.
In addition to posting on a business's Facebook or Instagram account, some social media managers and consultants handle responses to customer complaints and questions that come in on these channels.
Social media users tend to expect faster response times than consumers who communicate through other means. It can be difficult for businesses to keep up — particularly if they're working with multiple platforms.
Create content for targeted audiences
As a social media consultant, you'll be expected to provide content that's fun, useful, or provocative — correctly targeting the business's clientele.
Some clients may also want to combine social media marketing and email marketing services. It may fall to you to write strong business newsletters or other communications that will tie in with your social media efforts.
Perform platform audits and strategy sessions
While you may prefer to cultivate long-term client relationships, many consultants also offer one-time services such as platform audits and strategy sessions.
For example, a business may not have the resources to afford a regular consultant but might want to know how its Twitter account measures up to the competition. Or an artist might want ideas on how to improve their Instagram engagement rate.
In addition, some clients may want you to assess their competitors as well, so be prepared to do some comparative analysis.
Network on behalf of clients
In some cases, you may have to network on your clients' behalf, requiring you to develop your industry relationships so that you have the necessary connections to put your ideas into action.
Many social media managers and consultants also handle influencer marketing, requiring you to know and be comfortable contacting the right influencer for them.
How to become a social media consultant
In many respects, the steps are the same as they are for anyone looking to start a consulting business. Which means you'll naturally need to name your business, create your brand, and market yourself. But, to become a social media consultant, you'll need to take the following actions as well:
1. Refine your skills
The difference between a talented amateur and a professional is a matter of insight, experience, and the right tools. You'll want to be able to list the right skills on your consultant's résumé.
In addition to soft skills such as strong communication, you need to be comfortable with the various platforms, their reporting tools, and social media analytics.
You'd also benefit from familiarity with software for project management, marketing, and content creation.
2. Find your niche
While there are many opportunities for social media consultants, there's also a lot of competition — particularly for people newer to the field.
Luckily, the many components of the job make it easy to carve out your niche. You can specialize according to platforms or channels. You can highlight your expertise with content creation, graphic design, or social strategy.
One of the most effective ways to find your niche is to focus on an industry. Learn all about the social media marketing strategies that are most effective for a certain type of business. Then, give your clients confidence in your familiarity and ability to tailor social media strategies for them.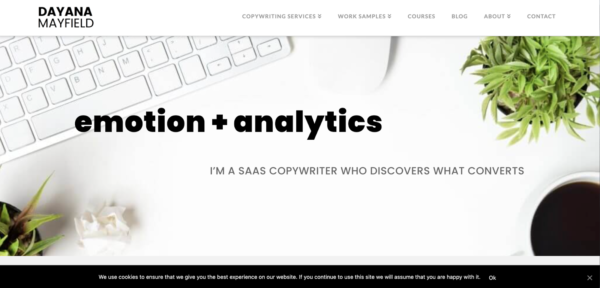 3. Make an engaging and relevant social media account
Your own accounts should testify to your skills. Use social media for consultants strategies to promote your business and demonstrate your work.
Profiles should be polished and targeted to engage the clientele you want. This is your opportunity to give potential clients a sense of your personality and ability to match the tone they set.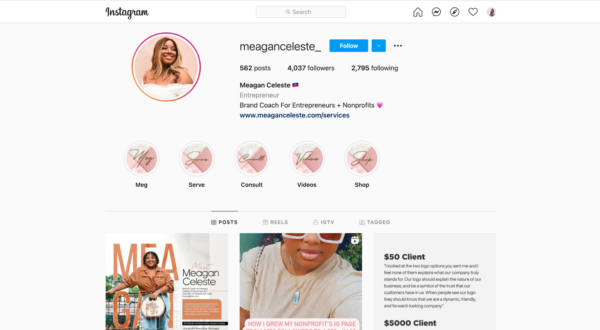 4. Network
Attend networking events and work your LinkedIn and other accounts to connect with people. A robust professional network will help you both attract and serve your clients.
Don't discount your personal connections! Your first couple of clients will likely come through personal relationships or word of mouth.
5. Build a portfolio
As you gain experience, ask your clients if you can include the work you've done for them in your portfolio. While you'll want to include everything you can initially, later you can curate your selection to brand yourself.
Look at portfolio examples to find a style that suits you. In addition, your website should include images and testimonials from former campaigns. And whenever possible, include metrics that validate their success.
How to find consulting clients
That very first client is the hardest to find and an important milestone as you become a social media consultant. So how can you take that step?
First, nurture and track your personal relationships. Let them know that you're interested in this career path. You never know when that comment or interaction will lead to a job.
Second, develop your reputation and start promoting your consulting services. If you have significant experience in the field but are now shifting into consultant work, advertise your previous work and positions.
If you don't have previous jobs you can highlight, your own online accounts and presence become critical. Keep creating that content and nurturing your networks.
Next, start on your proposal — even before having a specific client in sight. While you will need to tailor it to the gigs you want, you should have a template that includes the services you offer and the prices you charge. Detail what clients can expect from you.
Finally, be prepared to take a hit on your first couple of jobs. You may need to discount your services to build your reputation and portfolio. You might even consider seeking out businesses in which a barter relationship makes sense, exchanging your services for theirs.
Start spreading the word
You know the work involved in your dream social consultant job and the work needed to land it. You know the skills you'll need to hone, the niches that are available, and the importance of networking, optimizing your own accounts, and building a portfolio. Once you're committed to this path, you can work on landing your first client with a solid reputation and great proposal.

In the coming days, you'll want to take an inventory of your skills and reputation-building assets. Ask yourself: What accounts or connections do you have? What tools do you use? How would you describe your strengths? What are the social media consultant services you want to offer? Work through these questions and write down areas that you need to improve.

First, however, start by telling your friends and family. You may not be ready to accept clients, but it's never too early to consolidate your network and promote yourself as a high-quality and high-performing social media consultant.

Share with your network