As a fitness professional, your passion is creating a workout experience that truly impacts your clients' life. You've crafted the perfect fitness class, but what's next? Whether you're launching your own gym or starting a personal training business, you'll need to learn how to market your fitness class to maximize your business.
If you're ready to share your fitness knowledge with the world, but you're not sure where to start, don't worry. This article will cover how to market your fitness class, providing you with these ten ways to earn more clients:
Focus on your target market
Create a website with easy scheduling
Maximize your SEO
Start a fitness blog
Build your social media presence
Launch fitness challenges
Host live videos
Provide behind-the-scenes content
Create a newsletter you'll email to clients regularly
Build a community
Ready to find more customers and get expert fitness marketing advice, all in one place?
How to market your fitness class
Promoting your fitness class is about demonstrating to potential clients the benefit that your workout program can bring to their lives. Because some prospective customers may be a bit more fit than others, it's up to you to make every one of them feel empowered to attend your class. The following 10 digital marketing tips are designed to help you do just that.
1. Focus on your target market
With more than 184 million gym-goers around the world, consumers are often surrounded by fitness ads. When it comes to health and wellness branding, you don't have to reinvent the industry. Instead, focus on meeting the needs of your target market.
Not sure who your target market is? Imagine your ideal client. Some qualities to consider include:
Fitness level. You might offer classes that cater to multiple fitness levels or aim to serve more advanced clients.
Age. Your marketing strategy will be vastly different if you're marketing to millennials or baby boomers.
Class style. Tailor your marketing to reflect your skills as an instructor. Marketing a yoga class will be much different than marketing a lifting class.
Location. As a fitness professional, you'll want to connect with prospective clients who live close enough to your gym to attend regularly. You can also target clients who can join your class via Zoom.
The bottom line is that your marketing strategy should be guided by the clients you hope to reach. If you aim to welcome as many people as possible, consider employing a variety of marketing techniques for your fitness classes.
2. Create a website with easy scheduling
No matter what kind of class you are marketing, all advertising efforts should lead to a professional business website. About 5 billion people use the internet around the globe. Of that number, around 4.5 billion access the internet via their mobile phone. Suffice it to say, there is a massive potential audience to be reached with your online presence.
To connect with your target audience online, it's essential to create a visible online presence, and you can start with building a business website. To best market your fitness classes, your website should include:
Your professional experience
Any credentials you have
A short bio and personable headshot
The type of classes you offer
A class schedule or training availability
Transparent pricing
An easy way to sign up for your class
‌The goal of your website is to convert interested leads into committed clients. You can do this by including an inviting call to action and a sign-up portal on your landing page. To make sure you never miss a client, make your website mobile-responsive, so clients can easily connect with you from their phone.
3. Maximize your SEO
Search engine optimization, or SEO, is a powerful tool for gaining online visibility. SEO determines your placement in online searches for gym-related keywords. Ways to maximize your SEO include:
‌To gain more insights into how your keywords are performing, which SEO tactics are working, and ways to improve your SEO, use online SEO tools.
4. Start a fitness blog
A great way to prove your fitness prowess and market your classes is by creating your own content. Starting your own blog as a part of your content marketing strategy can benefit your fitness business in several ways. A blog helps you:
Establish yourself as a figure of authority in your style of fitness
Boost the SEO of your website
Provides resources for your target audience
‌Your daily work as a fitness professional is to provide clients with the tools to take control of their health and body. Creating a fitness blog is another way for you to provide current and prospective clients with valuable fitness resources. When you're able to build a connection with clients through your blog, they are more likely to sign up for your fitness class.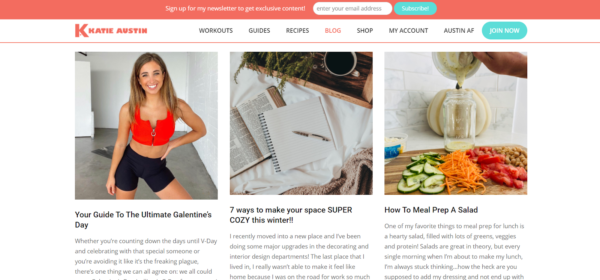 5. Build your social media presence
Social media is the next frontier when it comes to marketing your fitness class. Fitness is often about community and what better way to encourage a sense of community than by marketing your class through social media? A few places to start include:
‌You can use social media posting and monitoring tools to gain deeper insights into how your audience reacts to your content.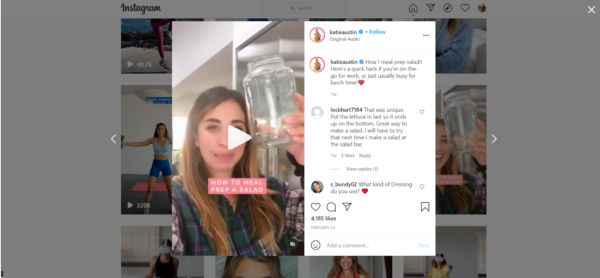 6. Launch fitness challenges
Launching your own fitness challenge online is an exciting way to generate buzz around your fitness class. Fitness challenges inspire a sense of community, friendly competition, and a shared goal — all of which motivate clients to join your class and keep coming back. Challenges are effective because:
Gym-goers feel more compelled to return when there is an end goal
They create a powerful sense of accountability
Group challenges come with an appealing support system of like-minded people
You can use fitness challenges to draw attention to your class by posting client progress pictures on social media and offering fun incentives to those who participate, encouraging existing and potential clients to join, too.
7. Host live videos
Fitness classes are no longer restricted to a gym or studio. More gym-goers are seeking live classes offered over Zoom or other platforms. Live-streaming fitness classes can either promote your in-person classes or serve as the class itself! The benefits of hosting live videos include:
A strong sense of community
Accountability created by a set class time
Allowing people to attend class from anywhere
The ability to provide live feedback
One of the strongest appeals of a live video is your ability to interact with your clients. Take advantage of this by offering encouragement and feedback throughout the class.
8. Provide behind-the-scenes content
Many fitness lovers use platforms like Instagram for inspiration. If you can create engaging behind-the-scenes content on your fitness-related Instagram profile, your audience can develop a strong connection to your personality and style. Some tactics for marketing your fitness class on Instagram include:
Stories or Reels that provide a sneak-peek into your class
Fitness advice with a call to action (CTA), encouraging your audience to join your class
Lifestyle content that helps prospective clients connect with you
Breakdown videos of challenging exercises from your class
Inspirational photos of yourself or your class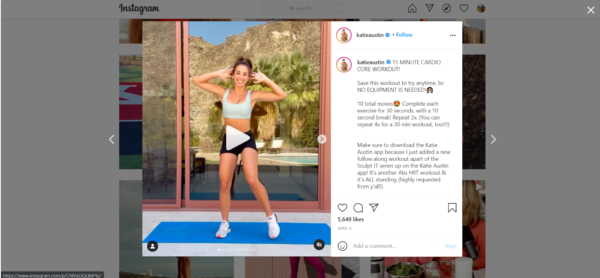 9. Create a newsletter you'll email to clients regularly
Creative fitness email campaigns are a great way to bring together your favorite elements from your social media content, blog, and fitness challenges. Use your email newsletters to keep current and potential clients updated about:
Upcoming class schedules
Upcoming and in-progress fitness challenges
Winners of your fitness challenges
Live online classes
New content on your blog or social media channels
Sales or promotions on your fitness class
10. Build a community
No matter what wellness trends come and go, one of the strongest forces in the fitness industry is community. Whether you are building your fitness community online or in a gym, making your clients feel welcome to your class is one of the best marketing tactics. Happy customers are likely to refer their friends or leave positive reviews online.
When you focus on creating a genuine community, you will attract clients to your fitness class!
Boosting attendance at your fitness class
Now that you know how to market your fitness class, the importance of building a great fitness website, creating a strong social media presence, and developing a fitness community, are you ready to get started? Learn more about how to stand out in the health industry by reading The Download, a free marketing guide for health and fitness professionals.

Share with your network