There's a duality when you run a nonprofit organization. Your goal is to help the community, not to make money. But on the other hand, without money to cover your overhead costs, your organization can't do its job. Nonprofit funding sources are there to bridge this gap.
This guide will walk you through how to find reliable nonprofit funding sources that will allow you to pay your overhead costs and have the resources to make meaningful contributions to your community.
Keep your organization growing with expert advice and all the tools you need, all in one place.
Importance of finding reliable nonprofit funding sources
The average age of a donor in the U.S. is 64, and they typically make two contributions a year. This means that most personal donations come from a tiny percentage of the population. Running a nonprofit based on personal contributions alone creates a situation where you have unreliable income. This can make it difficult to plan events, accomplish tasks, or even pay overhead costs associated with running the organization.
Knowing how to get nonprofit funding consistently allows your organization to plan ahead, grow, and ultimately accomplish its goals.
Tips on how to get nonprofit funding
Nonprofit funding comes from a variety of sources. One of the best ways to secure funding is to stay organized. Keep track of where your financial support came from in previous years, and put any funding application deadlines on your marketing calendar so you don't miss important dates in the upcoming year.
It's also good to know current nonprofit funding strategies. For example, nonprofits with the ability to accept online contributions tend to receive more donations, on average, than those that accept only in-person or mailed donations.
Advertising on social media platforms is also a great way to improve recognition of your organization and increase charitable contributions. Learning how to use Facebook or Twitter takes a few minutes of your time and can be a game-changer when it comes to securing reliable funding.
7 best nonprofit funding sources
It's important to know that there are numerous nonprofit funding sources. One of the best ways to keep your funding reliable is to draw from several different channels. That way, if one revenue source dries up, you still have several other avenues for paying your bills and keeping your organization running strong.
1. Government grants
One of the most reliable ways to fund your nonprofit organization is through national, state, or local government grants. Although you have to prove your grant eligibility, often by crafting compelling grant proposals, government grants can be a blessing to nonprofits because they can provide large amounts of money.
Some grants are even good for multiple years, as long as you continue to meet eligibility requirements, which allows you to rely on these income sources when planning your yearly budget.
2. Company donations
You may be surprised by the number of companies in your community willing to contribute to your nonprofit organization. Large businesses are often looking for ways to show the community they care. Being able to tell their customers that they invest in your nonprofit is often incentive enough for companies to donate.
Do your research, and approach the right people in a company with a proposal for how they can help and what their money will contribute toward. You can significantly boost your income through this revenue source.
3. Fees for goods or services
Although this doesn't make sense for all nonprofits, many — including museums and social clubs — cover a portion of their costs by charging the people benefiting from their service a small fee, either for the service itself or for any food or items they purchase while there.
This funding source can provide a steady stream of income since you can often use trends from previous years to predict how many people will be coming through your doors in any given month. You can even boost your income from this revenue stream by adding an online store to your organization's website.
4. Resource recycling
Not all funding for your nonprofit needs to come in the form of money. Sometimes, people and organizations that wouldn't be able to give money may be able to provide resources instead.
For example, if you are running a food bank, you may find that local grocery stores are willing to donate foods on the cusp of expiring because they can provide this resource without impacting their budgets.
Creative resource recycling can help you save money on those products, which can, in turn, free up portions of your budget for other expenses.
5. Community donations
Donations and other gifts from community members are perhaps the least reliable form of funding but often make up a large portion of a nonprofit's revenue. A recent study showed that 69% of nonprofit funding comes from individuals.
Community fundraisers and social media campaigns can be great ways to encourage more donations from members of your community. The more you're seen in the community making a difference, the more likely people are to trust your organization and want to use their charity funds on you.
Make sure you make it easy for them to contribute by offering both online and in-person donation options.
It's also important to provide a good story, showing the direct effect your organization has on the community. People won't contribute to your cause if they don't know what it is or understand why it's important, so make your website's "About" page easy to locate and comprehend.
6. Crowdfunding
Crowdfunding is a form of fundraising where you ask for a large chunk of money for a specific project. Individuals can donate to that cause in small chunks and watch as their money gets added to the larger pool of money needed to complete that project.
Although crowdfunding is similar to asking for community donations, it's generally used more to raise a large sum of money for something specific rather than to create a continuous revenue stream throughout the year.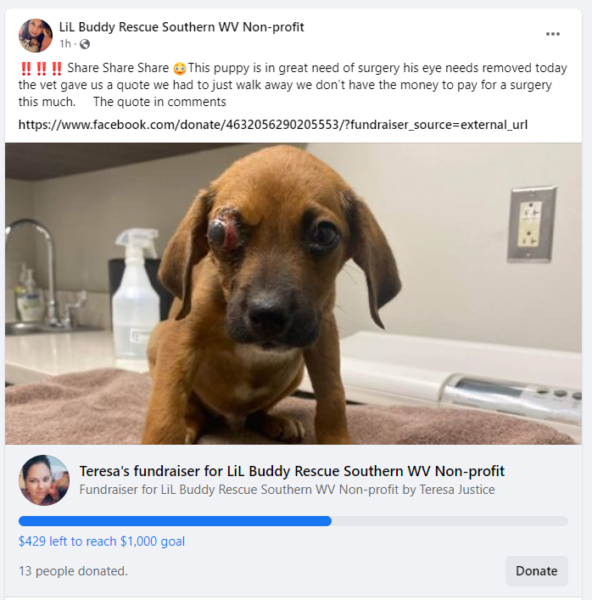 Websites like Kickstarter and GoFundMe have made it easy to develop online crowdfunding campaigns with the ability to reach a much broader audience than your direct community.
7. Beneficiaries
If members of your community have been affected by your nonprofit organization in a good way, they may choose to leave some or all of their assets to your organization. Although it's hard to plan for people choosing to give back in the future, you can help improve your chances when you:
Make meaningful contributions to your community
Prioritize building strong relationships
Stay in touch with beneficiaries even after they've stopped needing your services
Keep information on your website about how to become a beneficiary
Start securing funding for your nonprofit today
One of the best ways to secure funding for your nonprofit is to implement marketing-savvy nonprofit funding strategies. It's easier to thoughtfully plan how to fund your organization before you run into money problems than to try to come up with funding on the fly if a source falls through or an unexpected expense crops up.

Get started today by enabling online donations on your organization's website. Then, you can brainstorm marketing and fundraising ideas and begin putting together a funding calendar to get you through the entire year.

Share with your network