ToFu MoFu BoFu may sound like gibberish, but understanding what these acronyms mean is essential to developing a successful sales funnel, which can be the key to marketing success. A sales funnel depicts the process by which a random person becomes someone who's interested in your business and eventually makes a purchase. Today, marketing professionals will often refer to the parts of a sales funnel as ToFu (Top-of-funnel), MoFu (Middle-of-funnel), and BoFu (Bottom-of-funnel).
These distinctly different levels in the customer's journey represent the core architecture of your engagement efforts, so getting familiar with these terms is a critical step in devising a marketing strategy that produces results.‌
Benefits of using a sales funnel
‌Whether you're trying to build a new business from scratch or have worked for years to grow your company, you're likely familiar with the concept of a sales funnel. But is yours working?
‌Trying to market your business without a sales funnel is like exploring caves without a flashlight. Likewise, your leads may end up feeling lost if you haven't clearly mapped the customer journey for them. They might look elsewhere for help.
Unfortunately, it's easy for businesses to overlook how a sales funnel can help to cultivate leads and increase conversions. According to SalesForce, nearly 70% of businesses either neglect their sales funnel altogether or do not actively measure how it performs. This oversight can be costly, adding up to tons of lost revenue in the long term, not to mention the money wasted on ineffective marketing outreach.
To fully appreciate how useful a sales funnel can be, consider these 3 main benefits a well-crafted sales funnel can bring to the table.
1. Increases lead-generation volume
‌Identifying your target audience at the top of the sales funnel makes it easier to attract the interest of the most promising leads. By crafting content geared around specific buyer personas or industry-related search terms, you'll improve the quality of your lead pool.
As potential customers navigate further down the sales funnel, your personalized marketing will help keep them engaged.
2. Contributes to higher conversion rates
A sales funnel guides someone toward the solution your business offers. Leveraging ToFu MoFu BoFu strategies will sharpen the focus of your marketing endeavors by catering to unique needs and concerns that arise during each stage of the buying process.
Thanks to more qualified leads reaching the bottom of your sales funnel, you'll have a much easier time achieving your conversion goals.
3. Improves efficiency and effectiveness of marketing campaigns
‌The immediate impact of using a sales funnel is an increased return on investment (ROI) in marketing. You'll learn exactly where customers decide to buy, when they start losing interest, and what kind of engagement your audience prefers.
From there, you can allocate resources for marketing with more precision, saving you both time and money.
ToFu, MoFu, BoFu: the anatomy of a sales funnel
Every sales funnel consists of three main sections: The top of the funnel, the middle of the funnel, and the bottom. Let's dive a little deeper into the components of a sales funnel and examine the types of marketing content best suited to each stage of the customer's experience.
Top of the funnel (ToFu)
‌Many people at the top of the funnel are simply looking for more information about a particular problem. The overarching purpose of ToFu engagement is to raise awareness about your brand and ultimately encourage prospects to explore your product or service. Examples of top-of-funnel content marketing may include short blogs, social media posts, or sponsored ads online.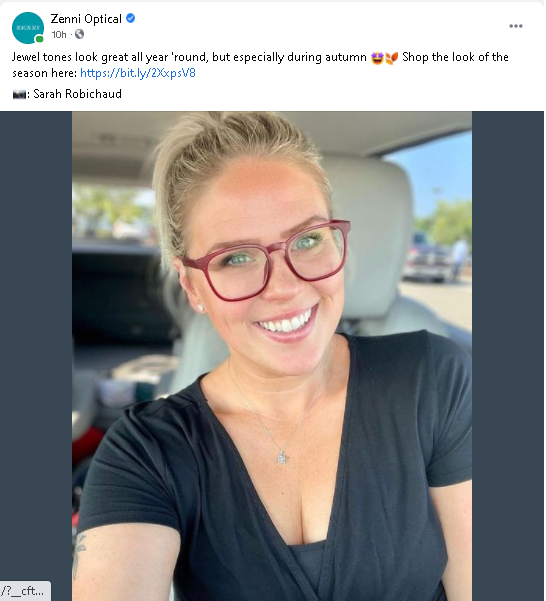 Middle of the funnel (MoFu)
‌This part of the sales funnel is all about cultivating your relationship with the customer.
MoFu content should seek to educate prospects about possible solutions to their problem without necessarily pushing them to buy. Middle-of-the-funnel engagement can take the form of content like how-to articles, industry-relevant newsletters, or informative explainer videos.
During the MoFu stage, it's vital to position your business as a respected source for customer research, so your target audience trusts you enough to buy later.
Bottom of the funnel (BoFu)
‌At this point in the sales funnel, the prospect is almost ready to make a decision but may still need a little more encouragement.
Think proposals, product demos, and customer testimonials. Dig into the details of what makes your offering unique, and outline exactly where the competition falls short.
Running seasonal promotions or offering discounts through holiday email marketing campaigns is another effective way to steer BoFu prospects toward conversion, especially if it's for a limited time only.
Tips for building your sales funnel
‌Once you have a grasp of the fundamentals of ToFu MoFu BoFu marketing, you're ready to start assembling the framework of your sales funnel. Start with the basics, like setting up an engaging landing page and spreading consistent brand awareness across all your channels. If you're still a little uncertain about creating a sales funnel on your own, these tips can help you get started.
Create captivating, keyword-rich content
‌One of the best ways to drive customers to your sales funnel is to curate highly relevant and informative content structured around specific search terms you've identified through keyword research.
The more in-depth articles and useful resources you provide, the higher Google will rank your website on search engine results pages (SERPs), ultimately granting more authority to your business. To make your content even more engaging, add images and videos to break up text or illustrate key points visually.
Get a CRM
‌Using Customer Relationship Management software can make it easier to build lasting relationships with your target clients. An integrated email marketing and CRM system can help you keep track of all your emails, phone calls, and follow-up discussions. The best CRM infrastructure offers cloud-based solutions so your whole sales team can share the same up-to-date information at all times, no matter where they're working.
‌Stay engaged with your email subscribers
‌Email remains the most effective way to turn prospects into customers and generate repeat business long-term. In certain industries like ecommerce and retail, email marketing can produce an incredible ROI of up to $36 for each dollar invested. Keep your subscribers interested with short newsletters or more personalized emails.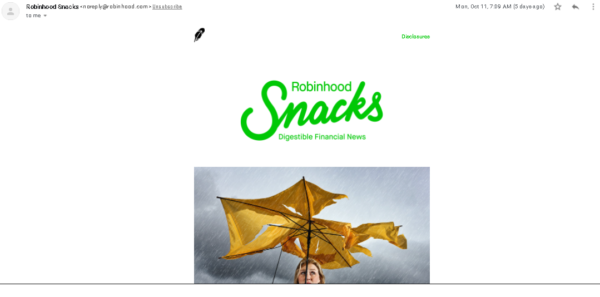 TIP: Make your marketing easier by automating some email marketing processes with a drip campaign.
‌Start with marketing messaging that meets people where they are in their customer journey
Remembering the magic words ToFu, MoFu, and BoFu can help you build a sales funnel that accounts for every stage of the buyer's journey. And, an effective sales funnel generates more leads, drives more conversions, and makes your marketing more effective.

With the right combination of informative content, effective email marketing, and a CRM, you can turn your potential customers into real, paying customers.

‌

To get started, fine-tune your email marketing strategy so you can improve engagement with customers who are most likely to buy.

Messaging that meets potential customers where they are on their journey can go a long way in guiding them from the top to the bottom of the sales funnel. With a little time and effort, you'll begin to see the difference.

Share with your network