Young parents are often looking for information on just about everything child-related, and you can't blame them. As a child day care owner, you may be comfortable and familiar with young children, but this might be the parents' first time!
There's so much wisdom that comes from caring for young children professionally, and you can use your expertise to write an educational blog for your community.
Increase enrollments and keep families informed with expert advice and all the tools you need, in one place.
A blog is a part of your business website where you publish articles. For parents, a child day care blog is a free resource filled with engaging information that helps parents and young families solve problems. Blogs are also part of an effective digital outreach strategy called "content marketing," which is designed to improve your business without spending thousands on paid advertising.
To help you with your child day care blog, in this guide, we'll discuss:
Reasons to have a child day care center blog
Tips for writing great blog posts
15 child day care blog ideas
If your blog is already up and running and you're just looking for fresh ideas, skip down. If you're just starting up your content marketing strategy, keep reading.
Reasons to have a child day care center blog
Blogs are part of almost all modern digital marketing plans, and for good reason:
Blogs position you as an expert
As a professional, you know a lot about child development and healthy ways to interact with children. Blogs let you share your expertise.
When you share what you know from experience, parents will start trusting your business as a reliable source of knowledge. You'll build an authoritative brand just by sharing tips with parents who want them.
Blogs help with SEO
Short for "search engine optimization," SEO is the art and science of getting search engines like Google to display your website on their search results pages so folks who are looking for your services can find it. There are many tricks to mastering SEO, but blogs are a crucial part of the process.
Parents search using phrases like, "child daycare Boston." If you naturally incorporate those exact keywords in a blog article, Google's search algorithm will detect your website and rank it higher.
Blogs are tools for sharing your brand
Writing blogs facilitates word-of-mouth advertising. Imagine if you send a useful blog article via email newsletter to a parent. The parent forwards the article to a friend who has a similar problem. That parent has effectively recommended you and potentially earned you a new email newsletter subscriber.
Blogs help you build trust with parents
When you help parents with useful, entertaining, or educational blog articles, you provide an important service. By offering valuable content, you strengthen your relationship with visitors and demonstrate how professional your company is. This builds trust, which is especially crucial for any business in the day care industry.
Tips for writing great blog posts
Create an editorial calendar
Don't skip this step. Commit to brainstorming and planning a timeline for the topics you want to write about. Planning ahead with article ideas and publishing deadlines will ultimately save you time and make it easier to research and write your blog articles. When drafting a calendar, plan to publish on a consistent basis — at least once a month.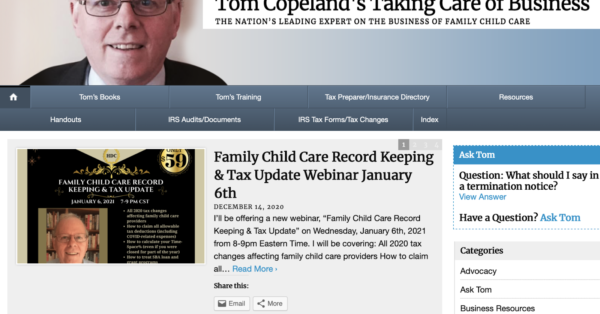 Integrate SEO strategies
Come up with a keyword strategy for each blog article. Use online keyword research tools to discover what phrases your target audience uses to find you and your competition. Try to use long-tail keywords to rank higher — long-tail keywords often have less competition.
Efforts to optimize your blogs for search engines are part of a long-term strategy. It can take three to six months before search engine algorithms catch up to your efforts.
Use engaging photos
Many child care professionals are acutely aware that many parents don't want pictures of their children on the internet. You want to be careful when adding photos to your blogs — but you definitely should add them.
See if two or three parents would be willing to sign a release form for their children's photos to be used in your marketing efforts. Then, have someone responsible for taking cute pictures of the children as they go about their daily lives. That's a much better option than relying on stock images alone.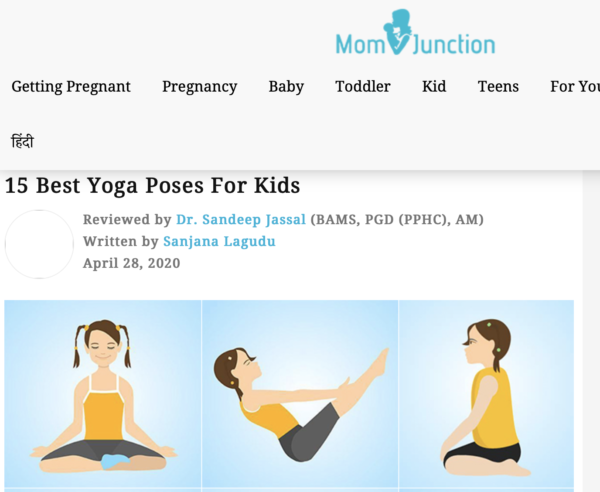 Make sure your website is optimized before you launch
You'll want to host your blog as just one page of your company's website rather than have a separate site. Blogs can help attract young parents to your site, but you want to make sure there are calls to action to encourage readers to sign up for your services.
Make sure your site is mobile-responsive. About half of all web traffic comes from mobile users; you want parents to be able to read your blog even if they're standing in line at the grocery store and using a phone.
Use an editor
You may be a talented writer, but everyone who publishes content should have at least one person look over their work before it goes online. Everyone needs an editor.
Shoot for your articles to be around 1,250 words — if you can't reach this, aim for at least 500 words. This gives Google enough words to scan and determine if you're meeting its demand that you provide valuable, in-depth information. But when you write that much, your eyes might start to feel a little fuzzy. Ask someone to proofread before you publish.
Child day care blog ideas
No matter what you write about, always prioritize the reader. Think from a busy parent's point of view. Parents want information that's quick and easy-to-read — use bullets, numbered lists, and short paragraphs. Here are 15 ideas to get started:
Information about your child care center
Your child care philosophy and what sets you apart from other day care centers
A look at your child day care's daily schedule
Features on standout programs you may have, such as art or fitness
Testimonials from satisfied parents whose children are either in your care or have aged out
Parenting tips
Recipe ideas for snack time at home
Tricks for getting a child to nap every day
Fun arts and craft activities
Importance of storytime in the evening and age-appropriate book ideas
Effective and fun developmental toys you know kids love
Teachers' tips to improve patience
Developmental milestones parents should look for
Cute kid things
A list of funny and adorable things your students have said
Guides to physical activities like parent-child yoga
News about upcoming family-friendly community events
Reviews of kids' products
Feel confident in your blog
Schedule the writing process into your week to stay current with your editorial calendar's publishing schedule. With practice and routine, it'll take less time to write your blog articles — but by then, you might find your business growing with new families wanting to learn more.

To get a better understanding of the basics of digital marketing, check out Constant Contact's The Download for child care.

Share with your network