After a busy summer season, the holidays provide an opportunity for real estate agents to relax. Many professionals build an expected Christmas real estate slump into their yearly plans, assuming they won't be at open houses or closings nearly as often.
While there's nothing wrong with scaling back a bit and enjoying the festivities, it's easy to get complacent as the year draws to a close.
The holidays are ideal for reaching out to qualified leads and developing a marketing plan for the coming year.
Fun and effective marketing opportunities abound during the holiday season. In this guide, we provide helpful ideas that will get potential buyers and sellers excited about your services. The goal? To encourage you to make the most of the important yet underutilized Christmas real estate marketing season.
Develop a real estate marketing plan
As another year comes to an end, it's time to start thinking ahead to next year's opportunities. How will you secure the best possible return on investment as you develop new marketing strategies?
A real estate marketing plan can help. This essential tool brings clarity and organization to your marketing efforts, ensuring that you properly:
Optimize your website for mobile use
Maintain contact with prospects and clients via email marketing
Demonstrate your expertise with content marketing
Solicit and manage online reviews
‌Several of the strategies outlined below will play into your real estate marketing plan. The Christmas real estate slowdown provides the perfect opportunity to adjust this plan to match your current needs.
Remind clients that you're still available
‌While a variety of factors play into annual real estate slowdowns, some clients assume that agents will be uninterested in or unable to get involved with fast-paced sales during the holiday season. When reassured of your availability, many will be happy to move forward with listing their homes or exploring opportunities for buying. Such reminders can be as simple as a quick note in your email newsletter or a friendly message via Instagram Stories.
Attract new clients with paid ads
The nurturing process (which involves building strong relationships with prospective clients) should begin in late fall to secure the most desirable clients for listing in the spring. If you need a quick boost, you can find it with paid advertising. This approach allows you to target specific demographics rather than casting a wide net and hoping your message resonates with the right people.
Google Ads brings potential clients to your website, where they can learn more about exciting real estate opportunities. Facebook Ads may be preferable for building up your social media following. Instagram and LinkedIn also offer paid options. No matter your approach, it's important to customize your target audience as much as possible. This will ensure that your marketing dollars are spent on highly qualified leads who are likely to convert.
As you implement paid campaigns, don't forget to use holiday-oriented keywords and content to attract attention. Examples might include "buying a house during the holidays" or "selling a house in the winter." These terms and concepts will make your efforts more relevant to prospects who are looking to buy or sell on the Christmas real estate market.
Offer seasonal advice on your blog
‌Don't neglect your blog during the holidays. This is an excellent time to score new leads with optimized blog posts that contain relevant keywords. Include a strong call to action that encourages readers to sign up for your email list.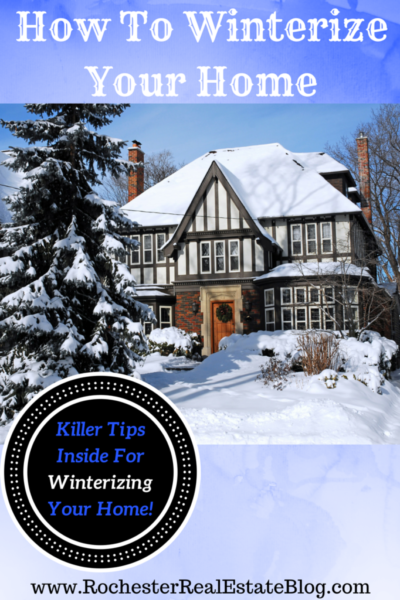 ‌Examples of blog topics worth exploring during the holiday season include:
Strategies for winterizing homes before traveling for the holidays
Top options for indoor and outdoor Christmas decorations — especially while selling
A recap of the past year's real estate trends, plus a preview of the year to come
Send a thank you newsletter
‌A year-end newsletter in your real estate email marketing campaign allows you to look back on the past twelve months and share your accomplishments, challenges, and any lessons you learned on the way. Most importantly, you can share how your clients made a difference. Genuine conversations pave the path to client loyalty, so don't hesitate to tell recipients why you're grateful.
Send handwritten cards
‌Digital marketing may be crucial in today's competitive real estate landscape, but handwritten notes still matter. These heartwarming throwbacks to Christmases past let clients know that you truly care.
Even if you haven't worked with some clients for years, they will be glad to keep in touch. Tell them that they're on your mind, that you're grateful to have worked with them, and that you wish them the best as they enjoy their homes and their lives.
Get involved with charitable events
Christmas real estate marketing doesn't have to be all about business. As a real estate agent, you should strive to be a committed member of your local community. If you demonstrate that you are aware of local causes and are eager to help out, you'll strengthen your reputation.
Charitable initiatives are a true win-win, as they benefit community members but can also strengthen your marketing initiatives. This could mean:
Encouraging participants to sign up for a charitable event on your Facebook page
Sending charity drive or event reminders to your email list
Sharing behind-the-scenes footage from the event in your Instagram Stories
Recapping the event in your monthly real estate email newsletter
The event itself can also be a marketing opportunity. For example, if you get involved in a charitable holiday 5K, you could sponsor the race so that your real estate logo is featured in event programs, on signs, or even on the T-shirts given to race participants.
Not sure which charitable initiatives could use help from your real estate business? Consider these ideas:
Start a toy or coat drive. Participants can leave donations with you when meeting for open houses or other consultations.
Plan an exclusive holiday gala for top real estate clients, with proceeds dedicated to local scholarship funds.
Host a charity auction. Encourage local businesses to donate gift cards or products to charity by hosting a silent auction in which all proceeds benefit a local cause.
Show appreciation with client gifts
‌The closing gift has long been an integral component of the real estate process. A carefully selected gift shows that you appreciate your clients while also ending the entire process on a positive note. The Christmas real estate season is the perfect opportunity to give a holiday twist to this time-honored tradition.
Small tokens of your appreciation can also provide a valuable reminder of the role you've played in previous clients' lives. This keeps you top of mind, thereby increasing the likelihood of being referred to other potential clients or even working with previous clients again as they become second-time homebuyers.
Tread carefully with this idea, as good intentions can sometimes lead to legally and ethically dubious territory. Take a close look at Section 8(a) of the Real Estate Settlement Procedures Act (RESPA), which prohibits kickbacks and exchanges of value as compensation for referrals. In other words, you'll need to make it abundantly clear that there are no strings attached to your gifts.
End the year on a high note with your Christmas real estate marketing strategy
‌Christmas real estate marketing offers a chance to find new clients and strengthen existing relationships, all while preparing for the new year. Don't let the holiday season go to waste — use this time to lay out your marketing goals for the new year and keep clients thinking about you. Something as simple as a custom Christmas card can let clients know you care about them and your community. You'll be amazed by the positive response you receive.

Did you know? Constant Contact offers a corporate account option designed for real estate brokers/owners, so you can provide agents with all the digital marketing tools they need, in one place. Benefits of a corporate account include a discounted rate for your agents, locked branded templates to keep brand consistency across all users, tools to track results (opens, clicks, etc), and more. For more information, fill out this quick form, and we'll reach out with more information on how you can make your marketing easier and more consistent throughout your brokerage.

Share with your network