When the weather starts heating up, your tanning salon is the place customers turn to get started on their sunkissed glow — but what about the rest of the year? As the owner of a tanning salon, you know that your tanning salon marketing is important no matter the season. In the winter, you have the opportunity to provide your clients with a little taste of warmer days. In the summer, you offer your customers a convenient way to look great at any event.
It can feel challenging to come up with ideas to market year-round, but it doesn't have to be. There is a wide range of marketing techniques you can use whether it's chilly or sweltering outside, including:
Running special promotions
Setting up tanning programs
Using a loyalty program
Connecting with your community
Partnering with other personal service brands
Making the most of social media marketing
We make it easy to get new clients and repeat business with all the marketing tools you need for your nails, hair, skin, or personal care business.
Running special promotions
One of the keys to running a successful tanning salon is keeping clients interested all year. A classic way to keep a buzz around your business is to run monthly or seasonal promotions. Have fun tailoring your promotions to align with upcoming holidays or events. Simple promotional ideas include:
Referral rewards. Especially during your slower season, offering referral rewards are a great way to connect with new customers and keep loyal customers coming back.
Seasonal sales. Consumers love a holiday sale! Generate excitement by offering two-for-one sales for "Valentine's Day" or by creating a "Pre-vacation Package" during the spring and summer.
Surprise sales. Create a sense of urgency by running pop-up sales during slow parts of the month. "Hurry, this sale is through Wednesday only" is a great call to action for customers who have had a golden tan on their minds.
Promote self-care. Self-care is at the forefront of many consumers' minds these days. Encourage customers to take a self-care day by offering rewards or sales that promote tanning a "treat yourself" moment.
No matter what promotional ideas you come up with, you can share upcoming incentives with your guests via your email newsletters. Use email campaigns to get the word out to your customers on a regular basis.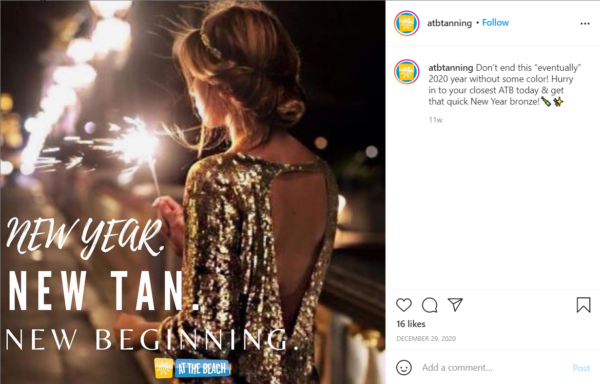 Setting up tanning plans
When it comes to keeping your customers tanning well into the winter, it pays to set up monthly tanning plans for your clients to purchase. To make the most of a tanning plan program, follow these tips:
Offer a reward or incentive for customers who opt in to a regular plan — a free session once every few months will go far when it comes to persuading customers!
Provide several options — monthly, quarterly, etc. — to cater to the varying tanning needs of your clients.
Give your customers the option to renew every year to build brand loyalty.
Beyond the advertised rewards, give your loyal clients perks or gifts to help craft a more VIP experience.
‌When you build your website, include an easy-to-use portal where clients can easily purchase your tanning plan.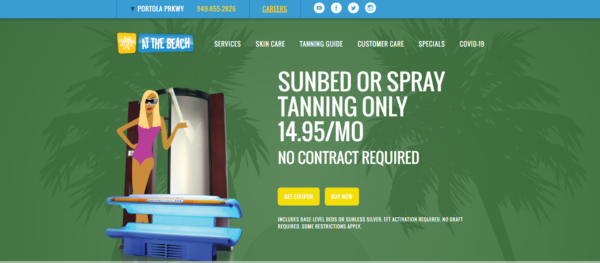 Use a loyalty program
Not all customers will want to commit to a recurring monthly plan. A great way to entice commitment-phobic clients is to offer a loyalty program. While a loyalty program doesn't lock clients into regular appointments, it does encourage them to keep coming back.
To maximize your loyalty plan:
Offer discounts and rewards unique to the customers in your program.
Give your loyalty program an appealing name — customers often enjoy signing up for a VIP "club" or "all-access" opportunity!
Offer a reward after a certain number of sessions. For example, offering a free tan every five sessions might encourage customers to book more regularly than a simple discount.
Offer early access to new programs, products, or locations to make loyal clients feel special.
As you create your salon website, make it easy for visitors to learn about and sign up for your loyalty program. If possible, provide loyalty members a VIP page with exclusive offers, updates, and incentives to keep them coming back.
Connecting with your community
Tanning salons are very localized businesses — clients are likely to choose one that is nearby, familiar, and well-reviewed. To help prospective customers get to know you, it helps to be visible in your community. You can become well-known in your area with classic tactics, such as:
Posting local print ads or signage
Setting up booths or sponsoring local events
Using mailers in the neighborhoods near your location
Beyond this, optimizing your Google My Business account or purchasing Google ads will ensure that you appear in local near-me searches for tanning services. Part of this optimization should include claiming and moderating your reviews on major platforms like Google and Yelp. Put your best foot forward by making sure local searchers can find positive information about your business.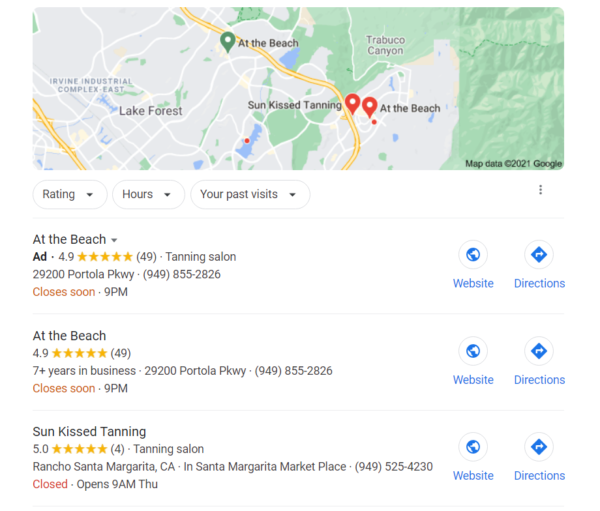 Partnering with other personal care service brands
Another way to boost your visibility in your area is to partner with other personal care service brands. By creating a network with other beauty and personal care service businesses, you can gain exposure to new prospective clients.
For example, if you partner with a local hair salon, their clients can learn more about your business when they stop in for a hair appointment — and vice versa! Agree to display print material, post on your social media channel, and provide word-of-mouth referrals to your customers in exchange for the same at their salon or business.
An effective way to maximize your partnership with other businesses is to collaborate on packages. For example, you could offer a discount when clients purchase a "summer self-care" package that includes a hair-styling appointment, manicure, and tanning session in collaboration with your partner brands. This will take some coordination, but potential new leads make it worth the work!
Making the most of social media marketing
Now more than ever, your online presence has a massive impact on your tanning salon's success. One of the best places to focus your efforts is building a social media following in your area. To make the most of social media marketing:
Show off your work
When it comes to social media marketing, Instagram is the perfect place to show off the beautiful glow you provide your customers. It gives online users an inside look into the type of service they can expect.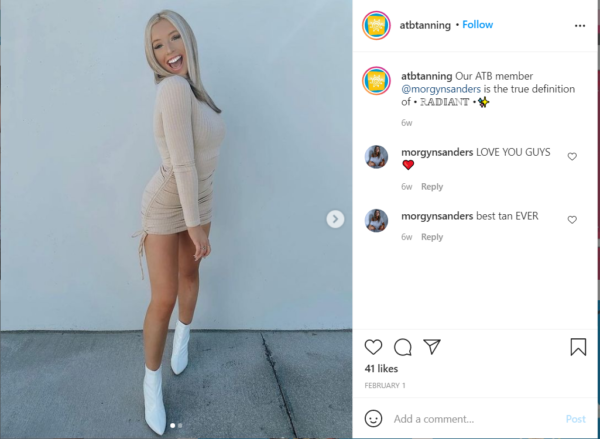 Engage with followers
Whether on Facebook, Instagram, or Twitter, your social media platforms offer a public space to connect with prospective, new, and loyal customers via direct messages, interactive polls, and in the comments section.
Get in on influencer marketing
Beauty influencer programs are becoming one of the most popular ways to market services on social media. Followers are much more likely to visit your tanning salon after a glowing review from their favorite influencer or micro-influencer.
Use social media tools
To help you make the most of your social media marketing strategy, use social posting and monitoring tools. These can help you gain insights into your clients and tailor your efforts to speak to the right audience.
Purchase Facebook and Instagram ads
A surefire way to reach more local customers is by purchasing Facebook and Instagram ads. You can target your ads for a specific purpose, like engagement or link clicks, as well as certain demographics and locations.
Provide updates
In the age of COVID-19, it is more important than ever to stay connected with your customers. Use your social media platforms to provide reopening updates and show your clients how you are prioritizing their health and safety.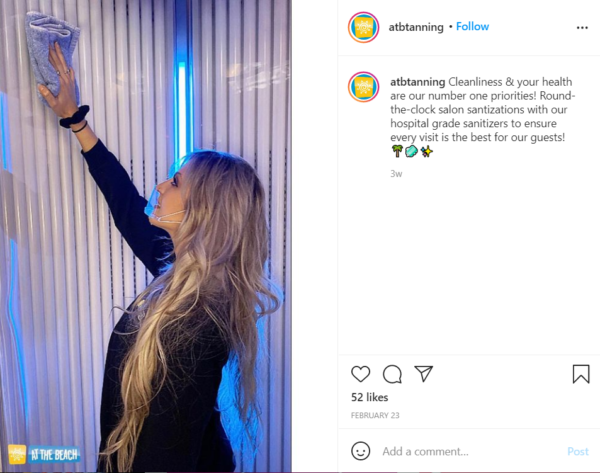 Next steps for tanning salon marketing
Now that you've gained some inspiration for marketing your tanning salon, are you ready to get started? If you want to explore more personal care services advice, check out The Download, a free marketing guide for salon and spa professionals.