When beginning with email marketing, your list will probably be small enough that you won't have to worry about sending emails to your entire list. As your business grows, so will your list of contacts. Consider what content is appropriate for your whole list, like business updates, product launches, etc., and what content requires a targeted list, like welcome emails, birthday messages, etc.
Email blasts – also referred to as a bulk email or mass email – often end up in the spam folder because subscribers find them irrelevant. Spam accounts for roughly 45.1% of all emails, with advertising accounting for 36% of these throwaway messages. This means billions of emails marked by their recipients as spam are typically harmless marketing attempts. By sending email blasts, companies may inadvertently annoy their customers rather than nurture leads.
Know if the emails you're sending are being categorized as spam. Read on to learn how to create quality emails that your customers will actually open.
What is an email blast?
First things first: semantics. Is it called a mass email or an email blast? The answer is both, and the term e-blast is also commonly used. The more important question is not about the name but about email blast meaning. There's a big difference between sending an email blast and the practice of email marketing.
Email marketing can be incredibly profitable for companies, with a $36 return on investment for every dollar spent. That's because these marketing emails involve sending personalized, relevant content that interests recipients.
This kind of email marketing is a form of relationship marketing, meaning that your company doesn't advertise your products so much as it reaches out to customers to generate trust and build loyalty. Relationship marketing works because it focuses on generating new leads, nurturing leads, and retaining customers. Relationship marketing works because it focuses not just on generating new leads, but also on nurturing leads and retaining customers. Studies consistently show that retaining customers costs less money and is more profitable than finding new ones.
How do you send a mass email?
An mass email or email blast involves sending email content to many recipients without segmenting your audience. Eblast marketing needs more relevance because it needs to target using factors like audience interest, location, age, etc. Because of this, some people receiving a mass email will not find value in your content, increasing the likelihood that your emails will get marked as spam or cause unsubscribes from your organization's email marketing.
The proper way to send a mass email: avoiding spam
So you know that sending a mass email is risky, but sometimes you want to send an email to most of your email contacts – think product updates, for example. To avoid your email blast finding its way into the dreaded spam folder (12.5 million emails end up there yearly), you must remember the content that's relevant to your audience.
Here are some helpful tips to keep in mind when preparing an email blast:
Make sure you have a high-quality email list
Before you send an email that will reach your entire audience, think about the quality of your subscribers. You do not want to send an email blast to a list of people who are not interested in your organization's marketing content, and you especially do not want to send marketing emails to people who have not opted-in to your email list in the first place. Do not buy an email list. It takes time and effort to build your email list. Still, by having people organically sign up for your organization's email marketing, you can be sure that your list is filled with eager subscribers who are interested in what your company has to offer.
High-quality content
Besides ensuring that you are contacting people interested in receiving your content, you have to provide valuable content to your subscribers. Focus on your subject line — your subject line is the initial contact point for subscribers with your content. The subject line of your email blast should provide the reader with important information and avoid spam, such as:
Misspelled words and slang (unless geared toward your target audience)
Misuse of capitalization and punctuation, i.g. overuse of exclamation marks
Special characters, e.g., dollar signs, asterisks, etc.
Calling a product or service "free"
Overuse of urgency, e.g., "buy now," "time is running out," etc.
Personal information, e.g., email address and phone number (this does not apply to the use of sender name)
Terms that suggest unsolicited offers
Too good to be true claims, i.e., "The only mop you'll ever need."
Abbreviations that indicate a personal email like RE: and FWD:
Generic or vague subject lines that do not describe the content of the email
Overuse of hyperbolic terms like "Amazing," "The Absolute Best," etc.
For example, a bulk email promoting a new product should serve as a mini advertisement for the product.
Likely to be marked as spam: NEW SHADES!!!! Buy now!!!!!!
Good to open: "New shades just dropped [sunglasses emoji]"
The content of your email should follow suit. Pay attention to creating a well-structured email that provides your audience with valuable information about the subject of your email. Product-driven emails must be about the product; emails about technical issues should not attempt to make a sale. Remember that subscribers are not only reading the text of your email; they are looking at the structure and design. Include relevant imagery, hyperlinks, and buttons, and ensure your email's flow is logical and attractive.
CTA: How to create content that gets results
Respect unsubscribe requests
Respecting unsubscribes is my favorite of all the tips. I get a ton of emails, and I am a serial unsubscriber. Nothing, and I mean nothing, grinds my gears more than receiving an email from an organization I didn't subscribe to. It ruins my whole morning, or at least the first twenty minutes I spend scrolling through my inbox before I get out of bed. A good email brings a smile to my face. A lousy email, or an email entirely irrelevant to me, gets an instant unsubscribe. As a good rule of thumb, think about this anecdote whenever subscribers decide to say goodbye so you won't have to deal with the repercussions.
Measuring result/email deliverability
Pay close attention to your email analytics, such as email deliverability, once you have sent an email blast.
Bounce rate: Check your bounce rate to see what percentage of your emails didn't make it into your subscribers' inbox.
Open rate: Look at your email open rates. Remember that open rate does not equate to email engagement. Suppose you send an email blast that is a notification about your business, like a change in hours or a flag about a technical issue. In that case, the open rate might be all you care about because you have yet to express a desired action for your subscribers.
Click-through rate: An email that intends for your subscribers to take action, like purchasing a product, completing a survey, etc., you want to look toward your click-through rate to determine the success of your email blast. Consider looking at the heat map of your email to see what elements users paid the most attention to.
The results of your email blast will let you know how effective your email was at achieving your goal. Use the results of your bulk emails to improve your strategy for future email blasts and segmented email campaigns.
List Hygiene
Regularly review your list of contacts to attend to unsubscribes and current subscribers who have stopped opening and engaging with your content. Cleaning your email list ensures you are only emailing people who are receptive to your content and increases the credibility of your business, showcasing it as a source of valuable information. Remember that happy customers have the potential to speak positively about your company and its branding, products, and services to others.
Surveys and feedback
Email blasts are an excellent way to ask for feedback and send surveys to your customers because they are relevant to your entire audience. Feedback requests and survey email blasts will also help you to gather information to segment your list for future email campaigns.
Preference centers and subscriptions
Send a form or direct customers to a landing page to customize their email preferences. Customers get to indicate their interests and provide relevant demographic information so they do not receive unwanted emails.
Email blast examples
Use the following examples to help craft email blasts relevant to your subscribers.
New features/products: Use an email blast to inform your customers about new features to your website/app and new products/services offered by your business.
Newsletters/updates: Use an email blast to send out a newsletter to your subscribers.
Resources:
Sales: Use an email blast to inform your customers about a sale of your products or services. Learn how to write a promotional email.
What can you do to avoid sending an email blast?
If your email marketing campaign aims to clog inboxes, you might be okay with sending email blasts. But if your goal is to forge relationships with your customers, nurture leads, and generate sales, then it's time to set aside email blast campaigns and create the types of email marketing campaigns that 61% of customers enjoy receiving regularly.
Opt-in processes
Only email people who have opted to receive them — that's the first step, and it's the one that'll likely keep your messages from winding up in the spam folder.
You can generate subscribers to your newsletter by using social media or offering a sign-up page on your website. One great way to generate new subscribers is to offer a benefit when people sign up for your emails, from a coupon they can use on your website to a piece of unique content they may want to read.
Regardless of how you gain subscribers, your next step should be to create an automated welcome series.
These welcome emails should explain the type of content readers can expect to receive from your company, give subscribers the option to easily unsubscribe, and teach them how to make sure your business's emails reach their inbox if they decide to stay subscribed.
You can even offer a double opt-in option, where users sign up for your email, and then confirm that they meant to sign up. Although this adds an extra step, it ensures that everyone on your email list wants to be there, which can greatly improve your email open rate and decrease your chances of being marked as spam.
Email list segmentation
Your email list contains numerous types of people. Some of your subscribers may be customers, while others may be businesses you interact with or influencers you work with. Some subscribers have purchased from you before, and others are new leads you're still nurturing.
When you segment your email list, you differentiate between your audiences. As a result, you can pick and choose who receives what.
Although segmenting your emails takes a little more effort, the result is that subscribers only receive emails relevant to them. And when they only receive emails that are relevant to them, they have no reason to mark your emails as spam or to avoid opening them.
Personalization
Email service providers make it easier than ever to personalize your emails, from your subject lines to the content itself. With so many options for personalization, there's no excuse for sending generic emails that anyone could have received.
At a minimum, your emails should include your recipients' names. Other personalization options include referencing specific purchases they've made or offering content based on their previous interactions on your website.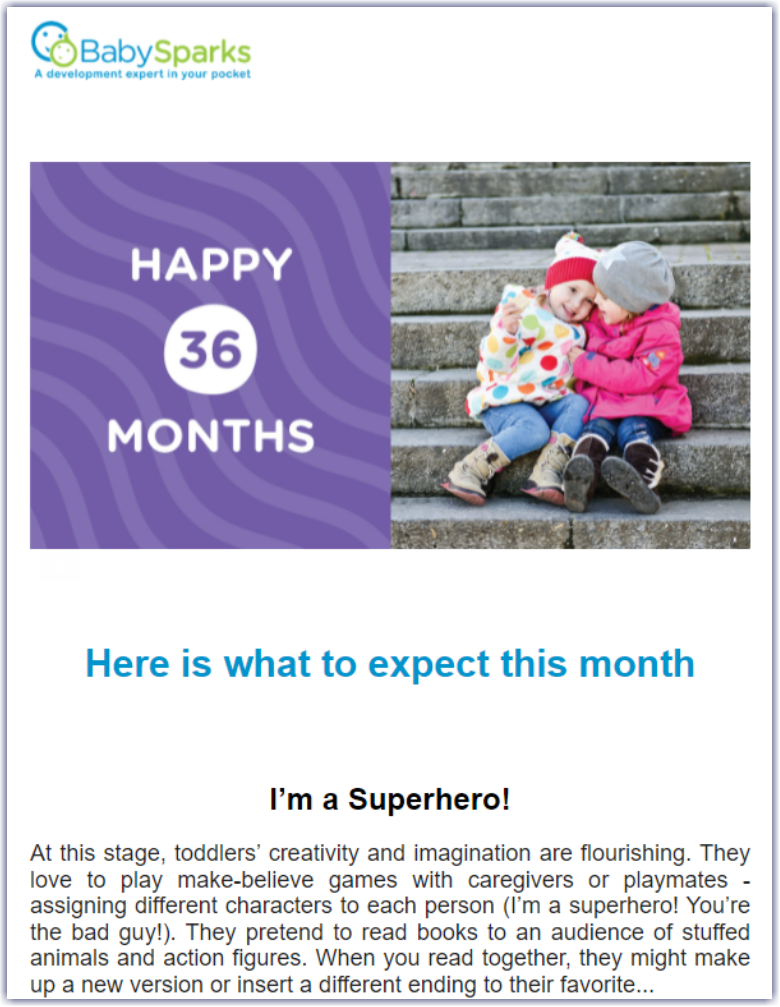 Quality content
The final component separating genuine marketing emails from email blasts is the quality of the content you send.
Email blasts are all about the sender. They generally consist of advertisements that do not prioritize the person opening the message.
Strong marketing emails are about the person receiving them. These messages may include helpful tips and tricks or insightful news articles. When they do directly advertise products, the advertisements are personalized to the recipient and targeted to showcase a specific sale, for example, or a new product. These emails are interspersed with other messages that offer more targeted content.
The idea behind sending quality content is to show your customers that you care about their needs and are passionate about your industry. Studies show customers are willing to spend more money when they trust a brand.
Sending messages that positively impact your customers' lives can go a long way toward building the trust and goodwill that keeps them loyal to your brand.
Even if you don't make a sale, you position your brand as an industry expert, increasing the chances that customers will think of you next time they're looking to purchase something you sell.
On the other hand, when the only emails you send are advertisements, it's easy for customers to delete your messages without bothering to read them. These types of self-serving emails do nothing to build trust with your customers. Instead, you inadvertently position your brand as one that exclusively cares about making a sale.
How can you get the most out of your email marketing?
Quality emails lead to higher open rates, meaning more eyes on the content you're sending.
That said, there are certain things you can do to improve your email marketing ROI.
Set marketing goals
If you don't set any goals before launching an email marketing campaign, it'll be nearly impossible to tell if your messages perform well. That's why setting SMART goals is so important.
Before you send your first email to customers, consider tracking some key performance indicators (KPIs) and aligning those metrics with your overall marketing goals.
Remember that certain KPIs, such as open rates, may be less reliable due to a recent Apple Mail update. Instead, you're better off using metrics like link click rates to determine which of your readers engage with your content.
As you continue with your email marketing efforts, take note of the emails that perform well and those that don't get opened, don't receive clicks, or — worst of all — lead recipients to unsubscribe or mark your email as spam. These notations can help you produce higher-quality emails going forward.
Use a good email service provider
Using an email service provider (ESP) will give you the tools to ensure that all your emails produce positive results for your business. Tools like scheduled sends, automated email triggers, and list segmentation allow you to keep your subscribers engaged and your content out of the spam folder.
Avoid e-blasts and improve email marketing results
Email marketing is a conversation between you and your customers. Following email marketing best practices, you can avoid sending irrelevant content to your subscribers and provide them with high-quality content.

Get started sending marketing emails that will inform, delight, and inspire your audience today with a free trial of Constant Contact.

Share with your network