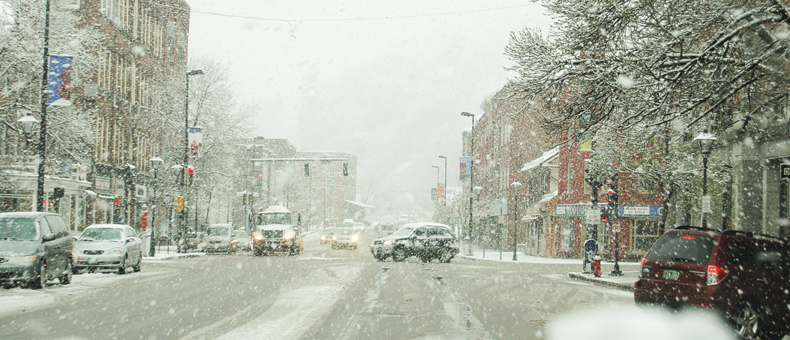 Here in the Northeast, we are starting to dig out from Winter Storm Juno which dropped almost three feet of snow in areas of New England and New York.
Harsh winter weather offers a valuable reminder about the importance of being prepared — at home and at work. It also reminds us of the importance of strong communication.
As a small business, you've never had more opportunities to keep your audience informed and up-to-date. With tools like email marketing and social media, you're able to build an effective communication plan that can help strengthen customer relationships and keep your business running smoothly.
Even if bad winter weather keeps you from being able to communicate with your audience face-to-face, these channels make it easy to stay connected.
Want to see effective communication in action?
Here are eight examples of small businesses that used email and social media to connect with customers throughout this week's winter storm, and what you can learn from them.
Cape Ann Brewing Company — Stay connected with fans on Facebook
If winter weather or another emergency interrupts your normal business hours, use social media to keep your customers in the know.
You can share a simple text update, or share a creative image that shows off your business's personality.
Treetop Yoga — Checking in with clients on Instagram
If bad weather keeps you and your customers indoors, check in and let customers know you are thinking about them.
Harvard Bookstore — Using email to keep customers up-to-date
With email, you can send an update to your customers and know that it's been delivered. Make important details like cancelations the focus of your message. Add additional information like upcoming news or offers to give customers something to look forward to.
EH Chocolatier – Give customers something to look forward to
Interruptions in your schedule can be costly for business owners who rely on the revenue they bring in on a daily basis.
Use email and social media to reach out to customers who may be stuck at home, and let them know about all the fun stuff you have coming up when things get back to normal.
This can be especially helpful if you have any upcoming holidays or events that attract customers to your business.
Savour Wine & Cheese – Get the word out early
When the forecast looks bad and you know there will be interruptions in your schedule, let people know how you can help them before the bad weather arrives.
Add a coupon with a special offer for loyal customers and encourage them to come in early.
Fairy Dogparents – Offer helpful advice
With bad weather in the forecast, your customers won't need any additional stress.
Offering helpful tips or advice that they can use to prepare is an easy way to connect with fans and build the type of trust and loyalty that you depend on to build customer relationships.
Dave's Fresh Pasta – Keep it short and sweet
Getting an update out to your audience doesn't need to take a lot of time.
With a customizable email template, you can easily add text, insert a photo, and send it to your email list.
Do you have any communication tips?
We want to know how you stay connected with customers — during tough weather conditions and throughout the rest of the year.
Are you using email marketing to share schedule updates and important information? Are you keeping your fans engaged on social media with fun and informative content?
Share your best communication tips in the comments below!